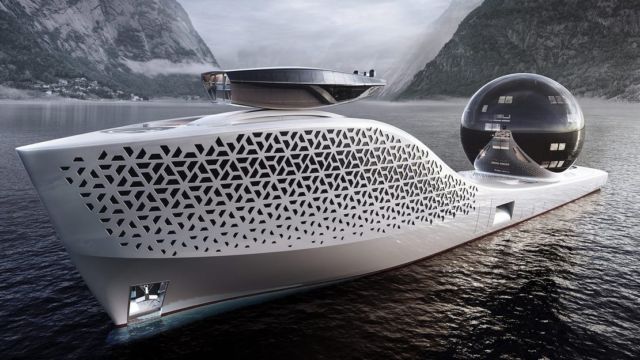 The large vessel Earth 300 will be able to carry 400 people including 160 scientists and 165 crew, for research expeditions.
The Earth 300 is designed by Iddes Yachts international design firm, to be emission-free and powered by nuclear energy.
Scheduled to launch in 2025, the explorer vessel is equipped with 22 state-of-the-art laboratories, will carry 160 scientists and 40 VIP guests.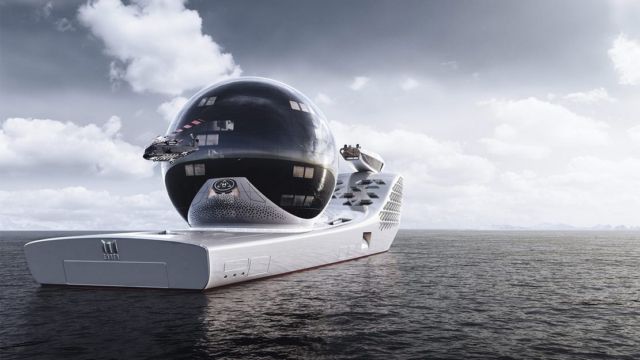 Aaron Olivera, the CEO of Earth 300, wants to bring the "brightest and smartest" scientists aboard.
"We need to create this power from clean, sustainable sources with zero carbon emissions, so that humanity can thrive and enjoy our planet for generations to come."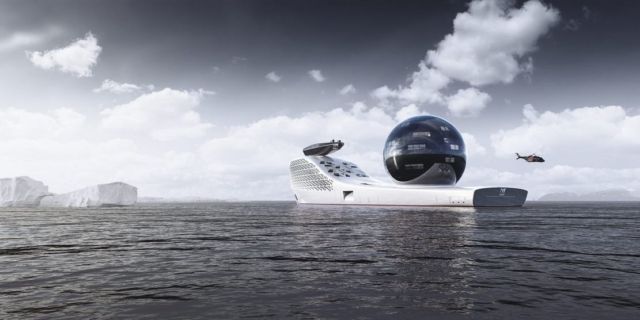 Food security depends on water security, they're inextricably linked. The world is running out of clean, fresh water to feed and nourish a growing global population and maintain the health of our planet. We need to act now.
The planet is hotter than it's ever been in human history. The relatively stable climate that we've enjoyed is a thing of the past. Things are going to change even faster and more dramatically in the decades ahead.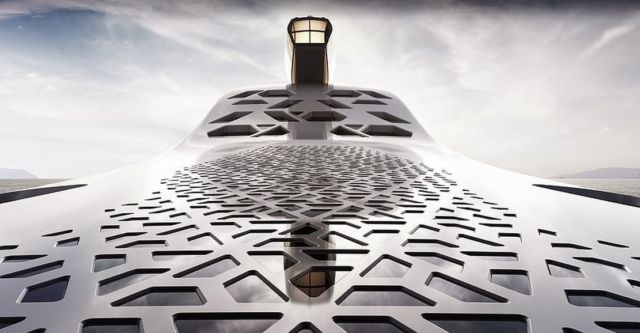 Education is essential to mitigating the climate crisis. We need to help people understand and address the impacts of global warming, encourage behavioural change and help them adapt to climate-related trends.
Covid-19 has acted like a stress test on every aspect of life, it has particularly exposed weaknesses in global health systems. It's important to learn the right lessons with regard to preparedness, capacity and future resilience.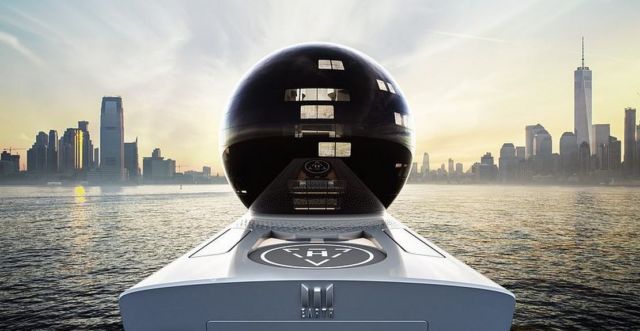 Earth 300 promises to be an important repository of data and information for planet Earth. We're providing an open platform for science and innovation that can be accessed on a global scale.
Earth 300 executives estimate the total cost would come to between $500 million and $700 million.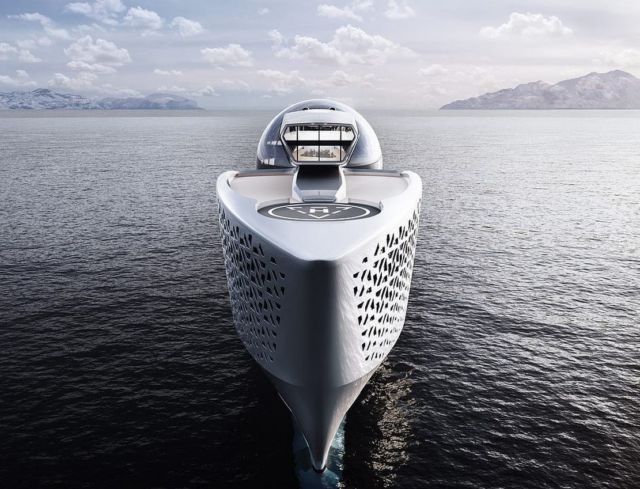 Length: 300 metres
Width: 46 metres
Height: 60 metres
22 Laboratories
20 VIP Cabins
160 Scientists
20 Experts-in-Residence
20 Students
40 VIP Guests
165 Crew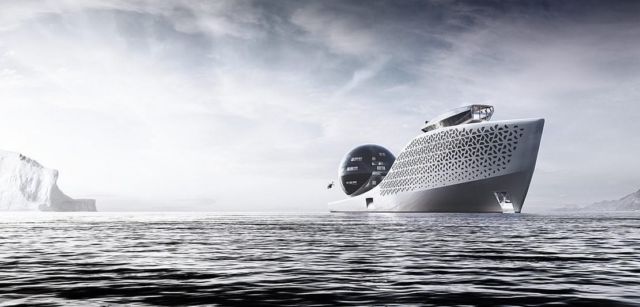 source Earth 300