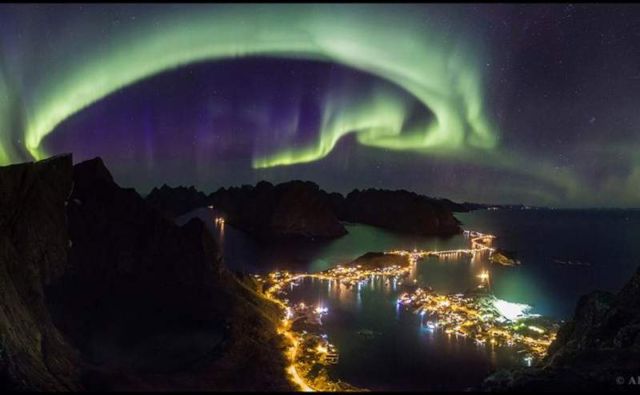 These are the beautiful 2016 International Earth & Sky Photo Contest winners, selected from images taken in 57 countries (during 2015-16).
The winners and notable photos of the 7th International Earth and Sky Photo Contest, a program by The World at Night (TWAN) in collaboration with the Global Astronomy Month (astrowb.org) and the National Optical Astronomy Observatory (NOAO).
Above, 'Northern Lights above Lofoten,' a photo taken by Alex Conu, won first prize in the 'Against the Lights' category in the 2016 International Earth & Sky Photo Contest. The image was taken from a mountaintop in Lofoten Islands, Norway.  Credit Alex Conu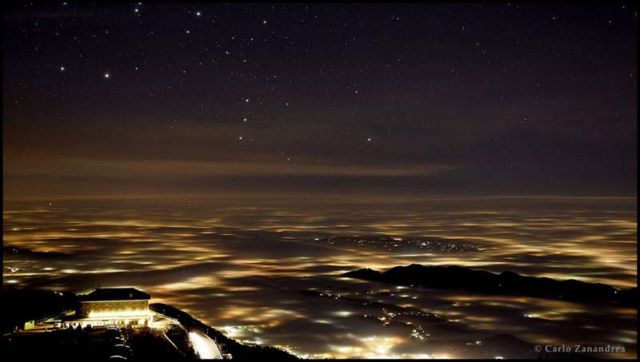 The second place winner in the Light category is Carlo Zanandrea from Italy for "All that Glitters is not Gold" taken in December 2015 showing constellation Orion rising over lights and fog in the province of Treviso in northeastern Italy.  Credit Carlo Zanandrea.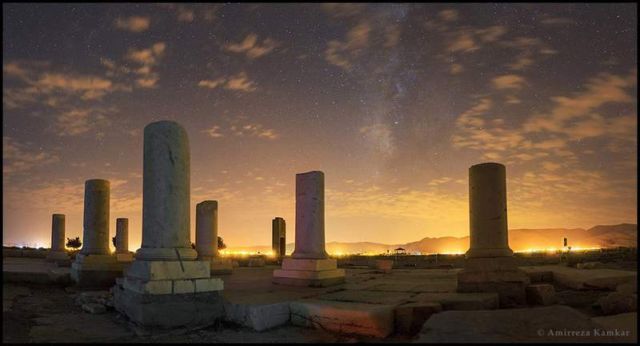 "Ancient Ground, Modern Sky" is the third winner in the Light category, captured in August 2015 by Amirreza Kamkar from Iran. "Standing at night in the Pasargadae world heritage complex of ancient Persia palaces was a special experience. The sky of this ancient place, now has been lightened with light pollution of the nearby cities."   Credit Amirreza Kamkar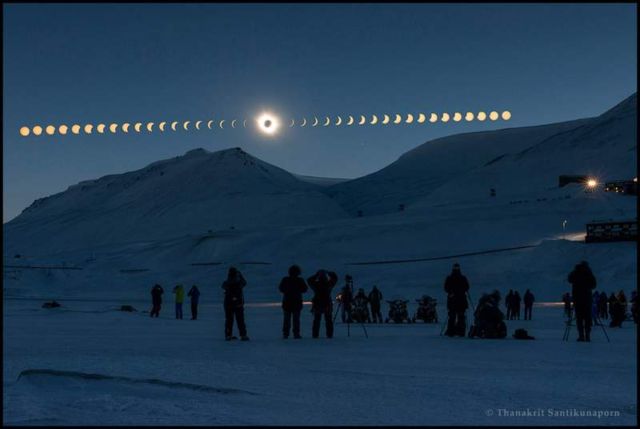 In the photo sequence submissions, that also include star trails, the winner in the Beauty category is "Total Solar Eclipse from Svalbard" by Thanakrit Santikunaporn from Thailand. The sequence has captured the eclipse phases every 3 minutes over frozen landscape of Svalbard, Norway (latitude 78d north) on 2015 March 20.   Credit Thanakrit Santikunaporn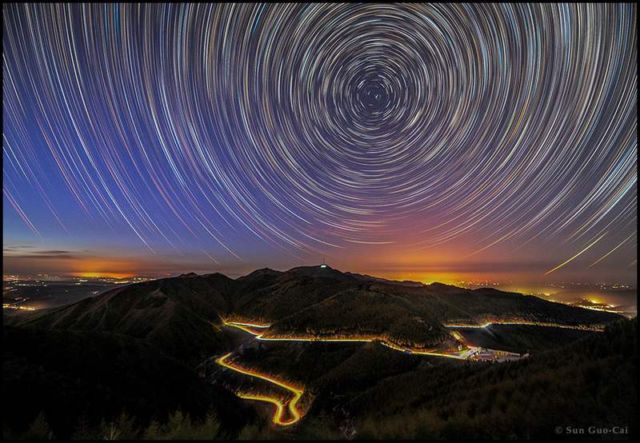 The Light category winner of photo sequences is "Mountain Liupan Startrails" by Sun Guocai from China, captured in Ningxia region (Oct 2015).  Credit Sun Guocai
source twanight