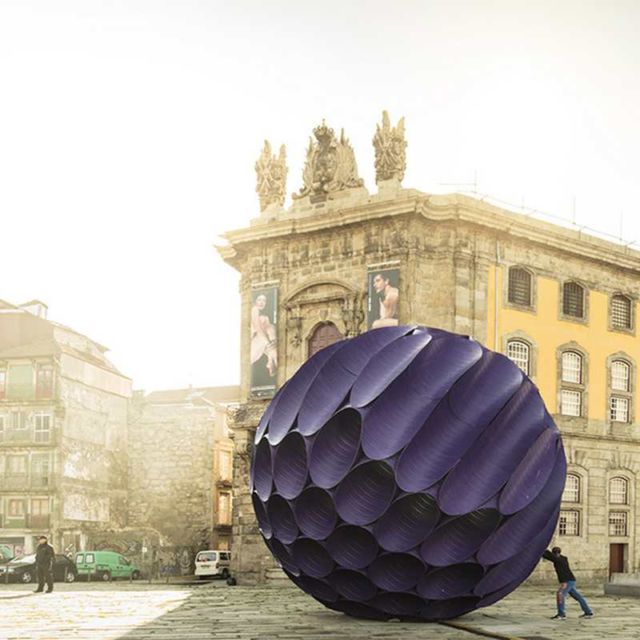 'Eclipse' is a large-scale spherical temporary installation in Porto.
'Eclipse' created by Portuguese architecture studio FAHR 021.3, to celebrate the twentieth anniversary of the classification of the historic center of Porto as Unesco World Heritage site.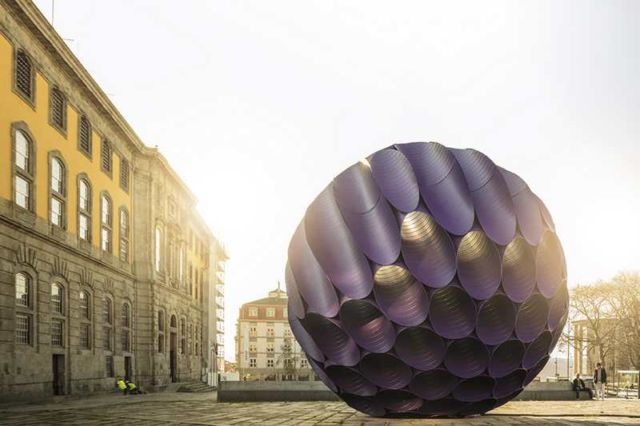 An object that faces the surroundings in an attitude of rupture and daring, a sphere 6m in diameter that invades the wide and gives it a new centrality. A confrontation of scales and relationships, a game of perception and provocation in the city. An invitation to usufruct and disruption.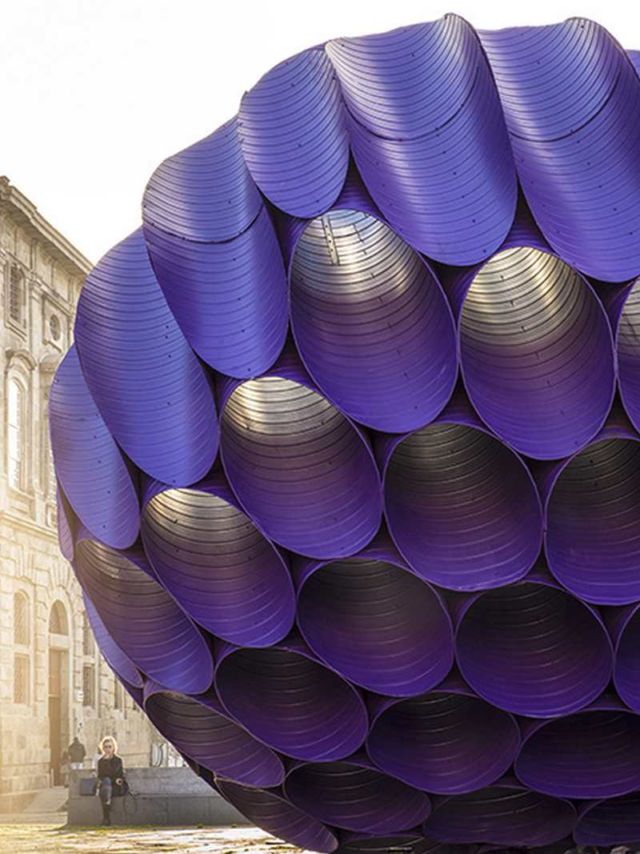 Constructed only with ventilation ducts Spiro type the object is the result of undulating lines and empty spaces, resulting from the marriage between these vector elements. Color is a fundamental element in this piece, capable of arousing curiosity and different interpretations.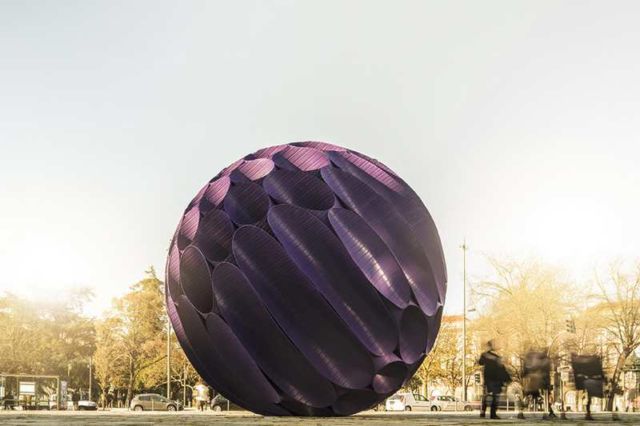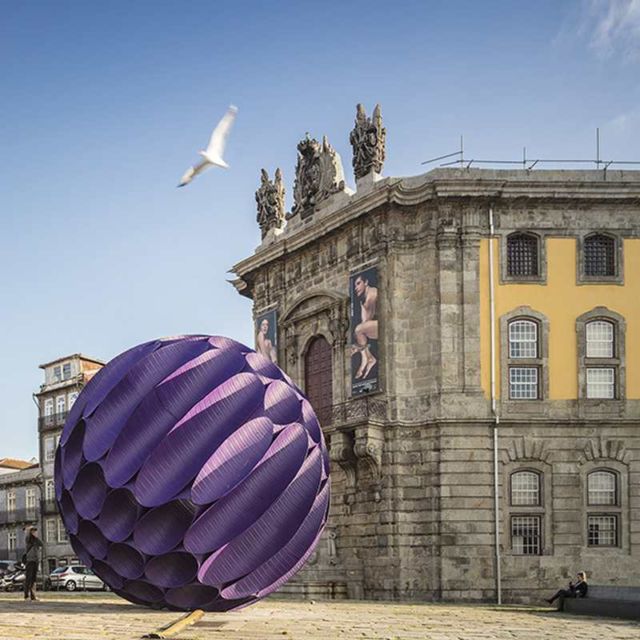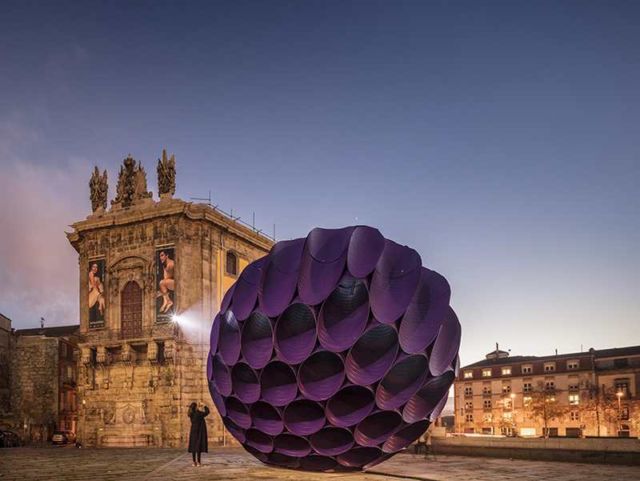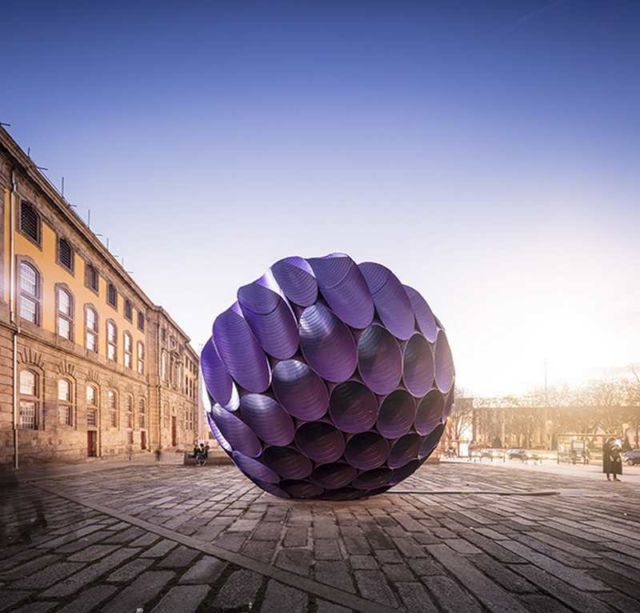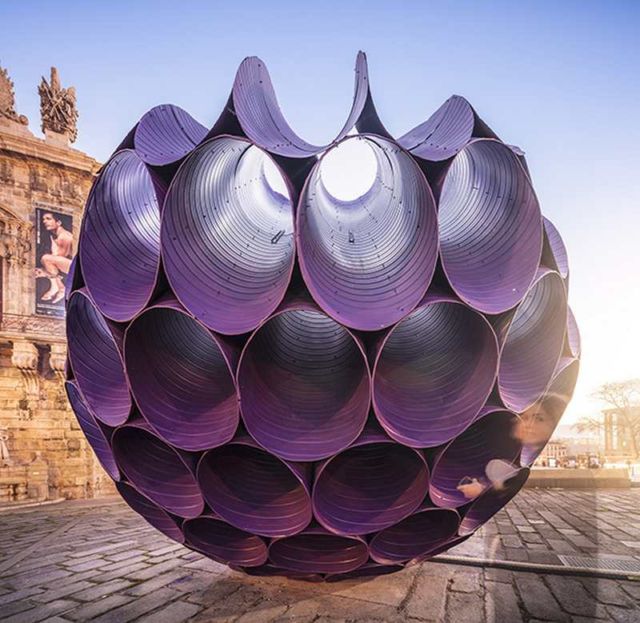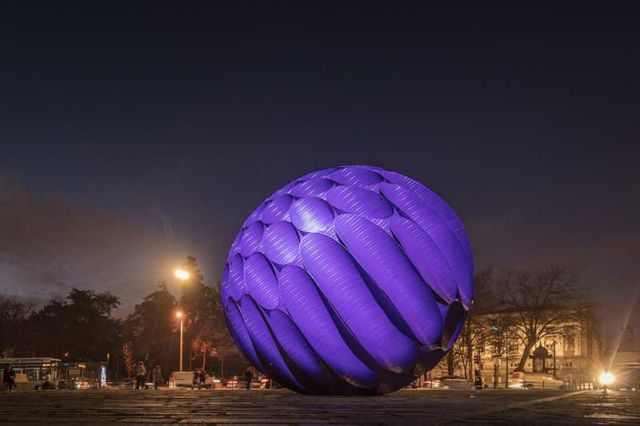 Images FAHR 021.3 / credit Fernando Guerra (FG+SG)
via archdaily