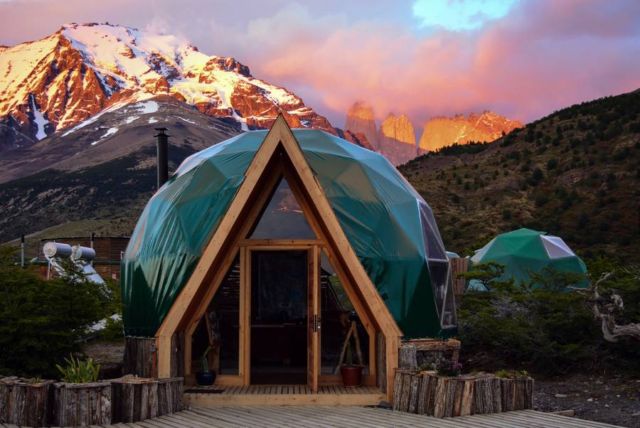 EcoCamp Patagonia – Torres del Paine, world's first geodesic dome hotel.
EcoCamp Patagonia is an award-winning and critically and publicly lauded sustainable hotel located in the heart of Torres del Paine National Park.
First opened in 2001 and composed of eco-friendly and completely sustainable geodesic domes, EcoCamp was the first hotel of its kind in the world, and since then, has become an industry leader in sustainable lodging, inspiring the opening of eight other similar hotels worldwide.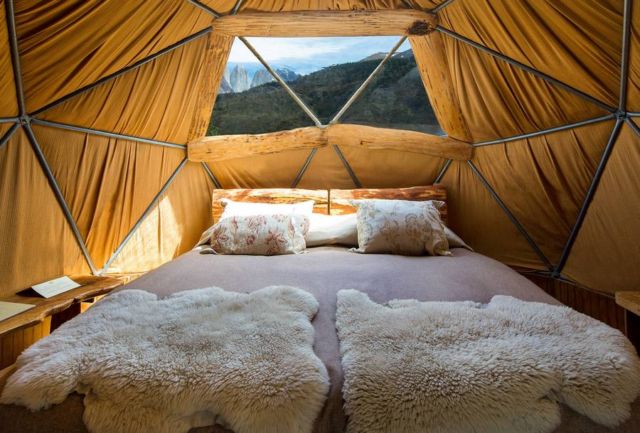 EcoCamp not only provides a comfortable oasis in the park where visitors can connect with nature while still enjoying modern amenities and delicious meals, but also has exciting and diverse excursion options for everyone!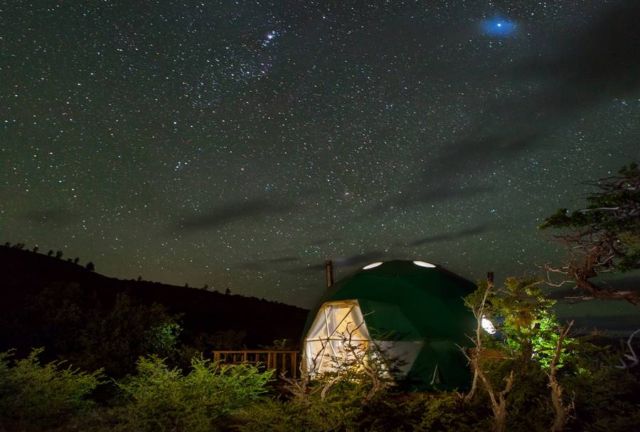 source EcoCamp Patagonia