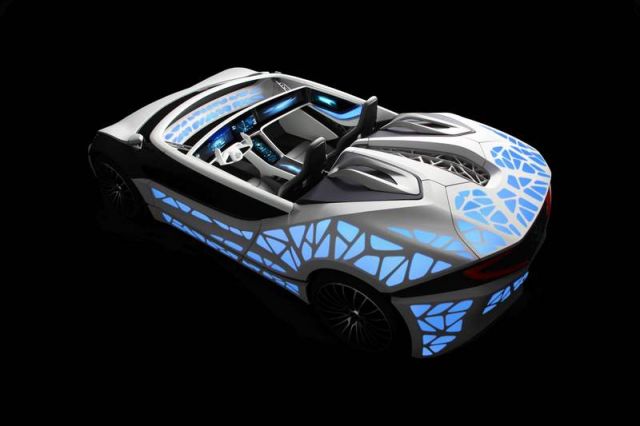 EDAG and Bosch Soulmate car concept, linking up the drivers and their cars with the digital world.
The Internet very soon will revolutionize the car, in the same way that it has changed everyday life in the mobile world.
Images credit EDAG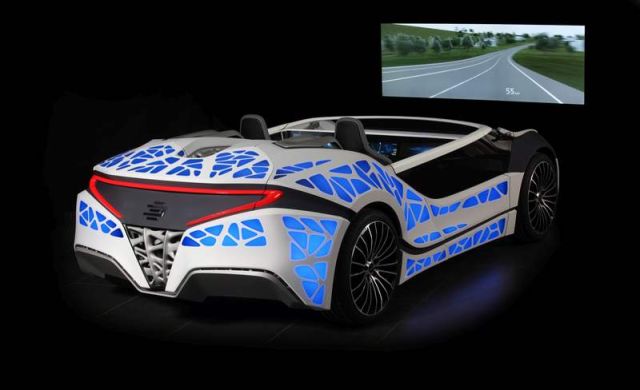 EDAG and Bosch worked together on a joint project to develop the EDAG "Soulmate" – a concept car that demonstrates how networking digital data from the outside world with the vehicle will help to make driving safer and more comfortable in the future. "Soulmate" will also be demonstrating how easily and intuitively these systems can be operated by means of innovative visual and gesture controls, for instance, to keep driver distractions to a minimum. EDAG and Bosch will also be offering a live, hands-on preview of automated driving and smart vehicle connectivity at the Geneva Motor Show.
The external appearance of EDAG's current concept car is just as unconventional as its visionary interior, and breaks with all existing restrictions. The "Soulmate" body concept is EDAG's appeal for a new form of lightweight automobile design, as it uses revolutionary technologies from the field of "3D printing" or additive manufacturing. In Geneva, EDAG will be demonstrating concrete examples of how additively manufactured components could, in the near future, find their way into automotive volume production.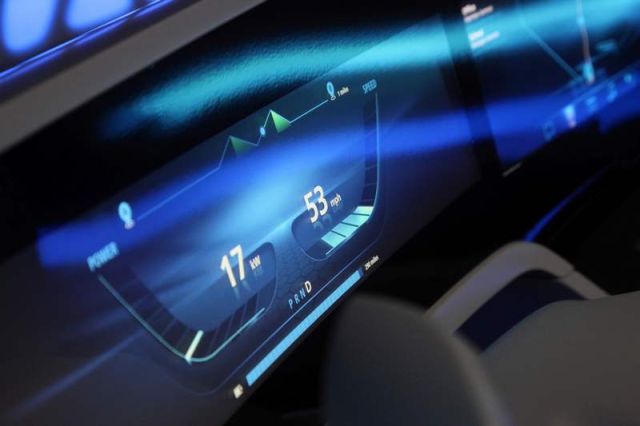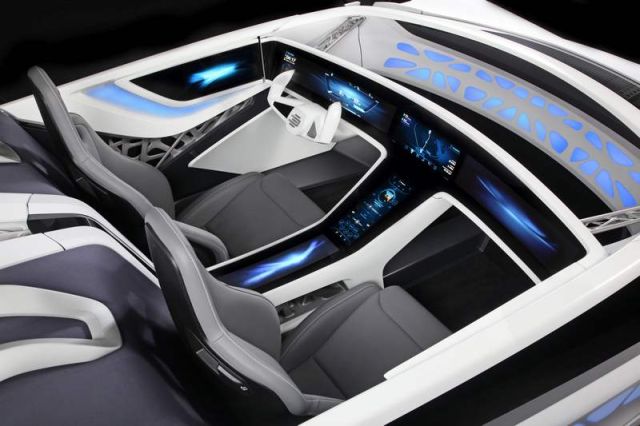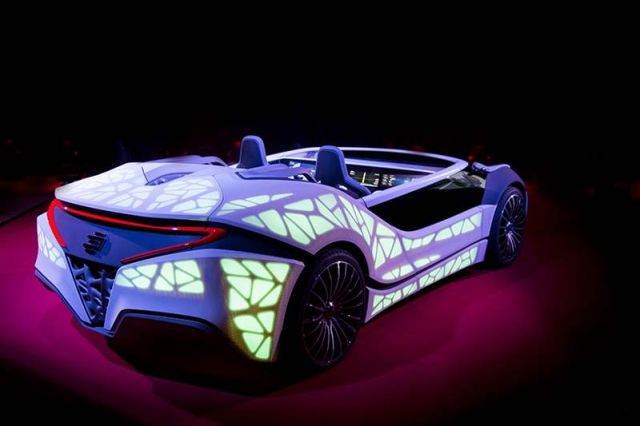 source EDAG