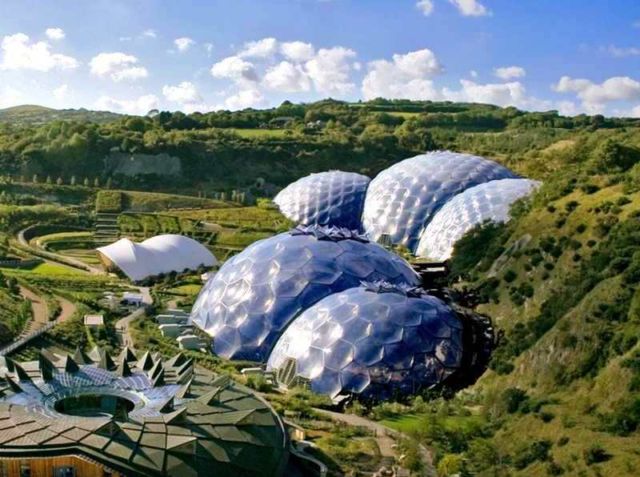 The Eden Project, world's biggest greenhouse, a breathtaking sight of bubble-like Biomes nestling in a former clay mine.
Designed by Grimshaw Architects, the two Biome buildings – the Rainforest Biome and the Mediterranean Biome – have drawn millions of visitors from around the world.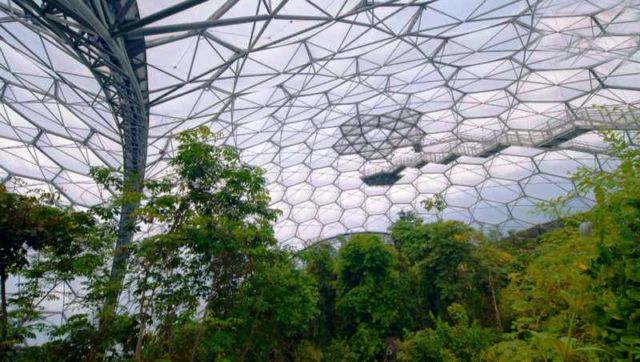 Each consist of several domes joined together, and are joined in the middle by the Link building.
The Eden Project, an educational charity, connects us with each other and the living world, exploring how we can work towards a better future.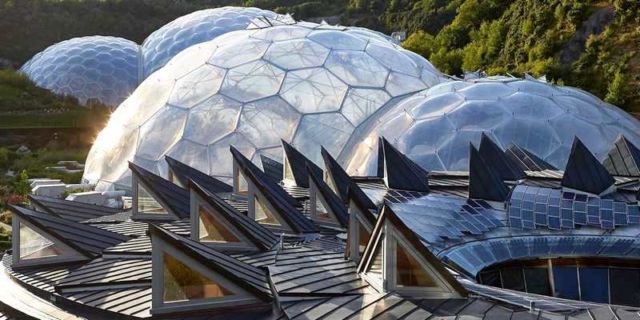 Tim Smit, Eden co-founder on seeing Grimshaw's initial Biome model:
The moment we saw it we loved it, because it felt natural – a biological response to our needs, but forged in materials that would allow us to explore the cultivation of plants in a way never before attempted.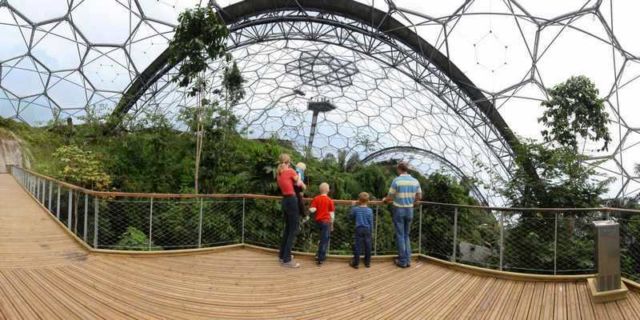 The Rainforest Canopy Walkway offers breathtaking views across the Biome, and helps explain the importance of rainforests.   Credit Eden Project

"Our visitor destination in Cornwall, UK, is nestled in a huge crater. Here, massive Biomes housing the largest rainforest in captivity, stunning plants, exhibitions and stories serve as a backdrop to our striking contemporary gardens, summer concerts and exciting year-round family events. Registered charity number 1093070 (The Eden Trust). Money raised supports our transformational projects and learning programmes."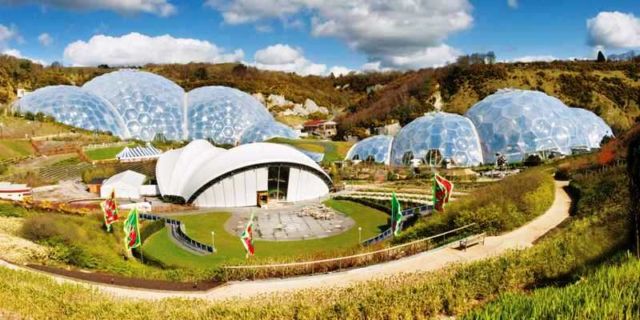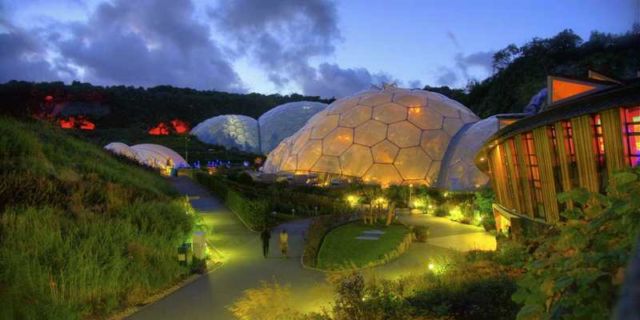 All images credit Eden Project
source Eden Project