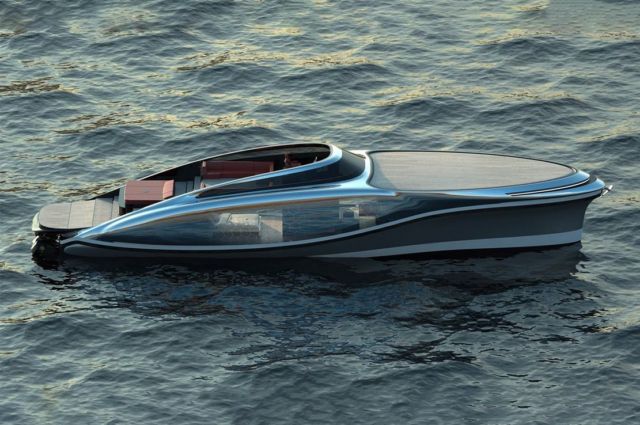 Lazzarini Embryon is a 24 meters translucent yacht concept can reach a top speed of 65 knots.
The name derives from the initial 3d model, we work from an embryonic state by keeping the lines of the body very natural and fluid with an incredible hydrodynamic results.
Constructed entirely from dry carbon fiber infusion, the structures of the Embryon will result 30% lighter than other similar length boats and will be able to get transparency through a special photochromic system, fused with its carbon body.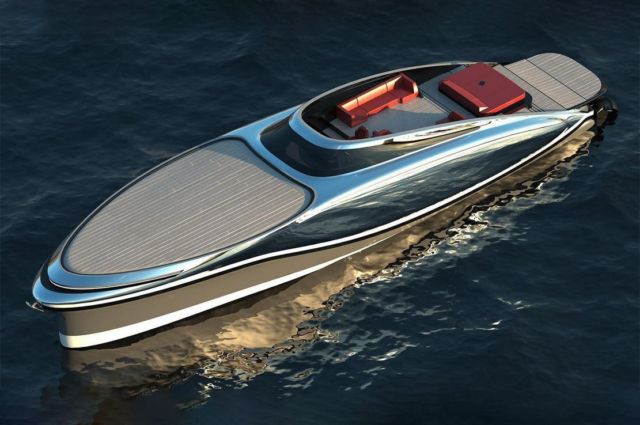 Equipped basically with three engines (2 x Man V12 2000hp + 1 Electric 1260bhp drive) Embryon is powered from diesel and hydrogen with estimated top speed of 65 knots.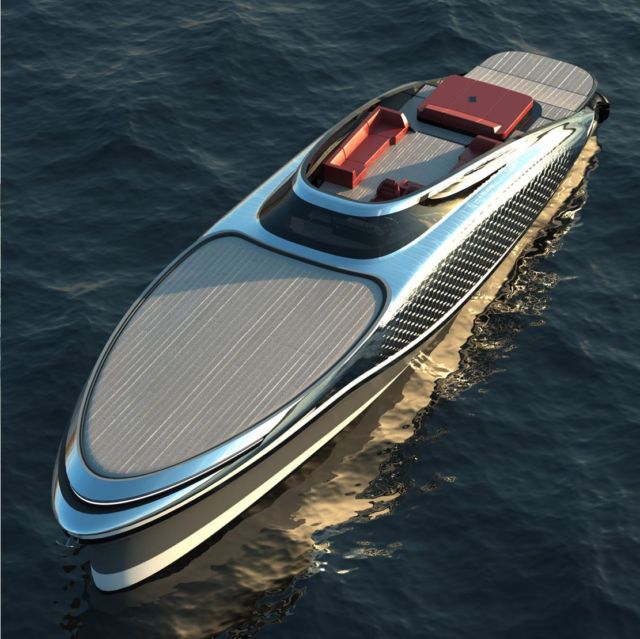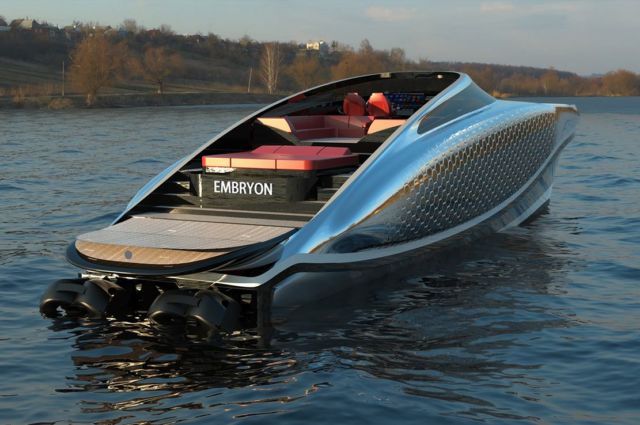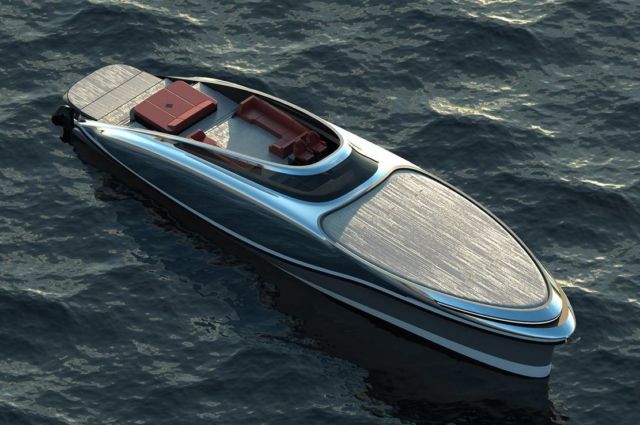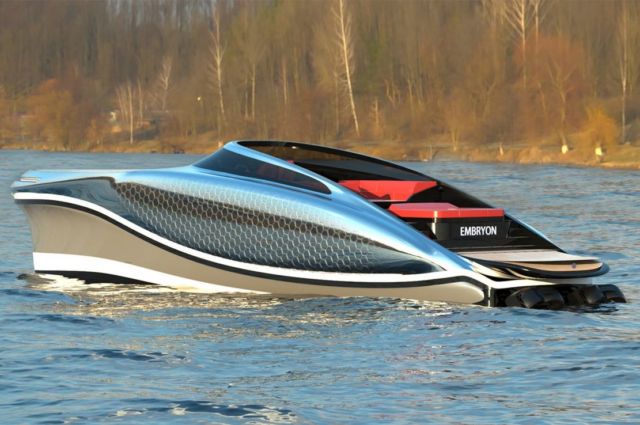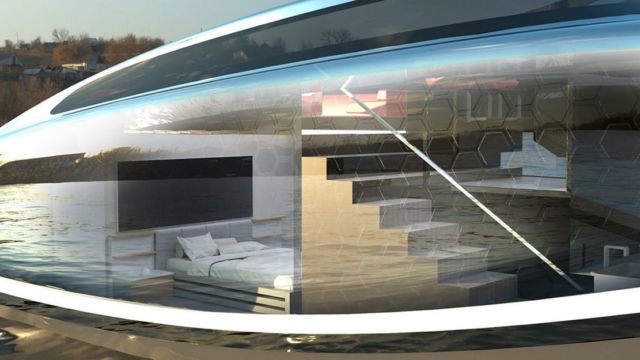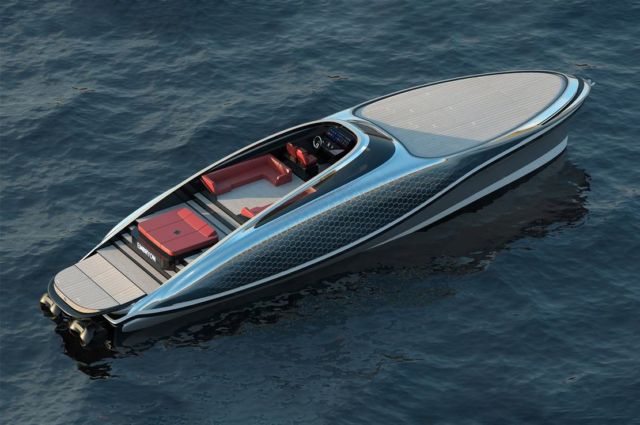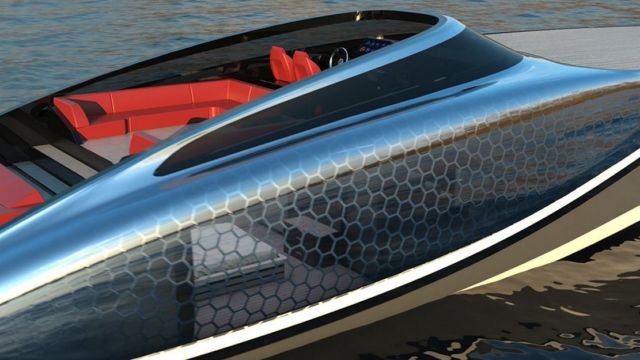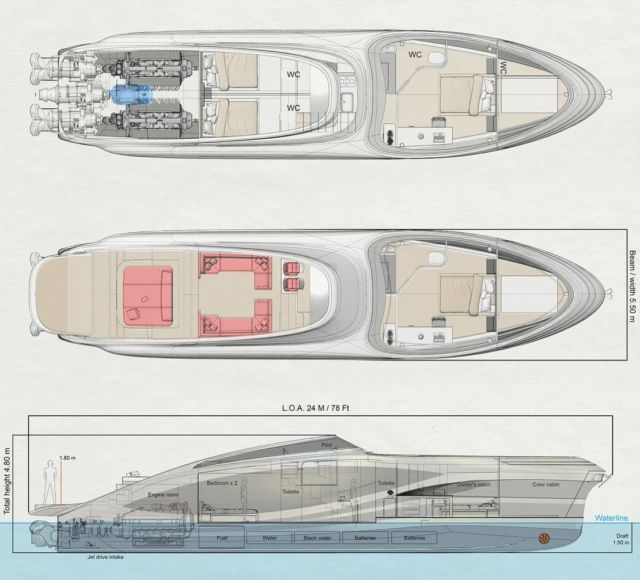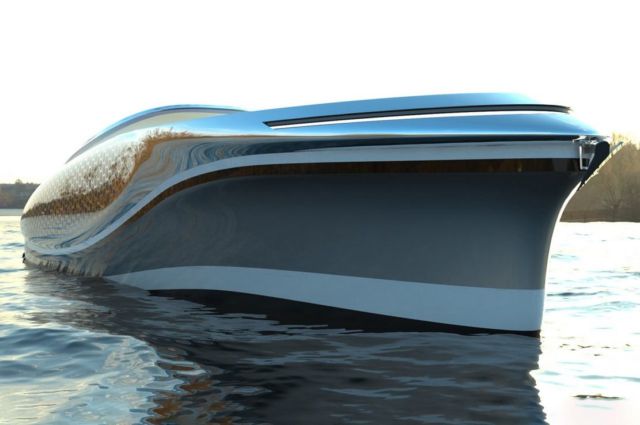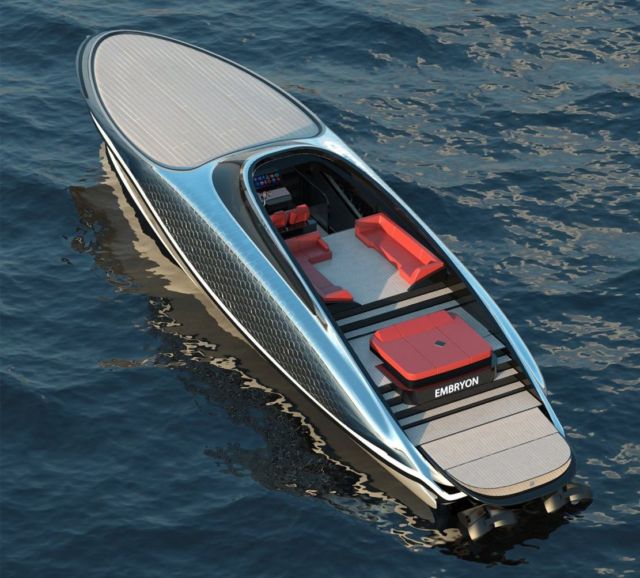 source Lazzarini