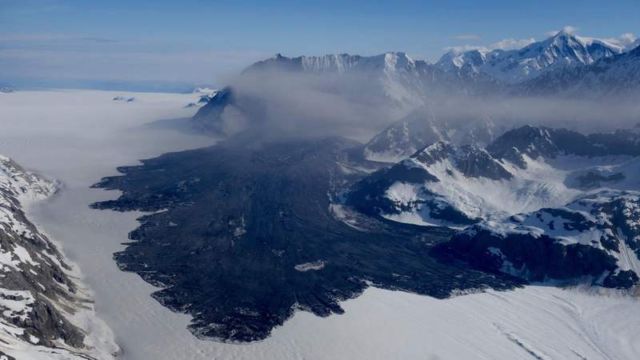 The Lamplugh Glacier rock avalanche, in Alaska, occurred by a 4,000 foot-high mount that collapsed.
The rock avalanche that took place on on June 28, was filmed by pilot Paul Swanstrom from Mountain Flying Service.
It is estimated that debris spilled onto the glacier, was around 150 million tons of rock.