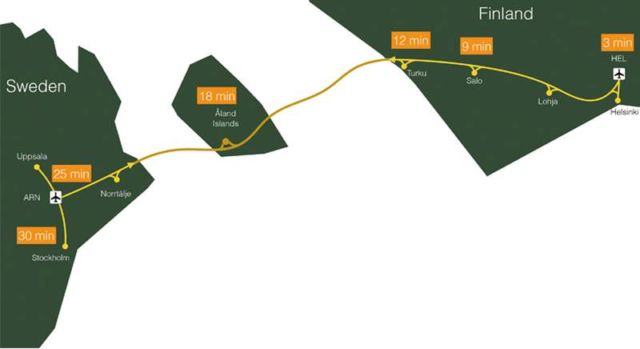 Hyperloop One is planning to connect Helsinki and Stockholm, a 300-mile trip, in just 28 minutes.
Hyperloop announced that could connect the neighboring nations of Sweden and Finland, in just 28 minutes.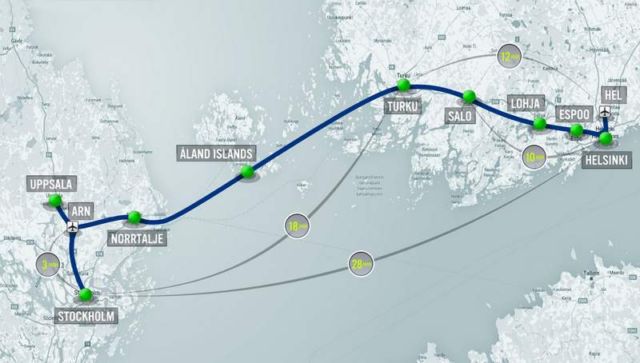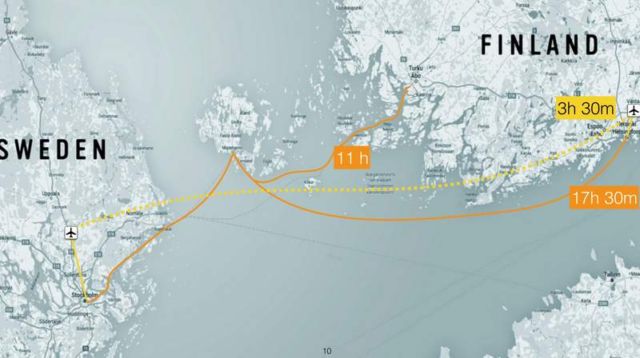 Before Hyperloop, passengers can take a 3.5-hour flight (with airport transportation).
According to the (PDF) Hyperloop One fusibility study:
The value of time saved by the network is an astounding 321 million Euros per year. Revenue for the complete system is estimated to be 1 billion Euros per year with an operating profit of 800 million Euros. This is based on a forecast of 43 million passenger trips a year.




Hyperloop One reduces the journey time from over 16 hours by ferry to around 30 minutes. With on demand service planned to all major intermediate centres of population, and direct service to both Helsinki and Stockholm airports, with their combined 40 million passengers per year, FS Links uses Hyperloop One to create a Nordic super-region. Entirely new patterns of economic and urban development become possible, with Hyperloop One enabling Swedes and Finns to 'live anywhere, work anywhere, be anywhere' on this 450km-long corridor.
Images credit Hyperloop One
source Hyperloop One