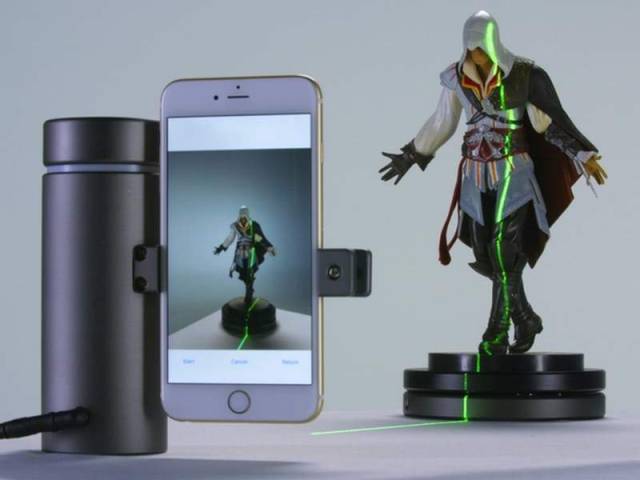 Eora 3D is a high-precision and affordable 3D scanning attachment on your smartphone.
Eora 3D is the first high-precision 3D scanner, entirely powered by a smartphone. It lets you capture everyday physical objects and surfaces and turns them into high-quality 3D models, all on your phone, making it extremely affordable.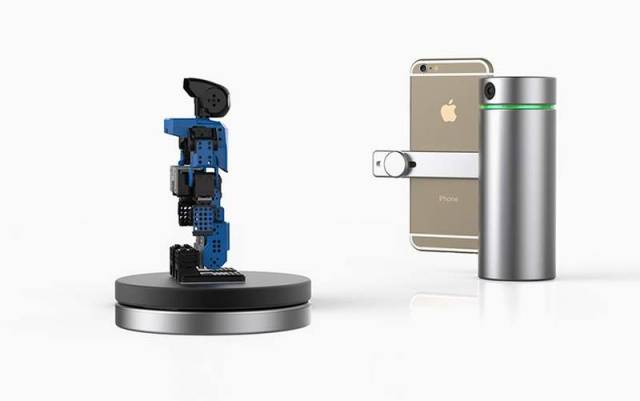 Scan up to a range of 1 meter (3 feet). Based on a typical smartphone camera's Field Of View this lets you capture an incredible 1 square meter (3 feet X 3 feet) in one scan. For objects that are larger, you can take multiple scans and stitch them in-app or on compatible desktop software. A 1/4″ – 20 UNC thread is included in the bottom for easy mounting on tripods.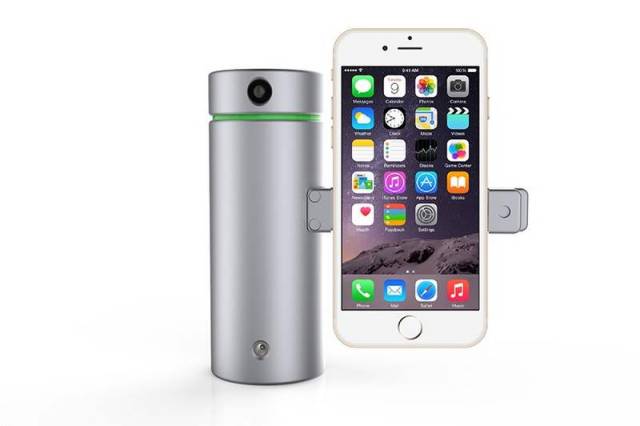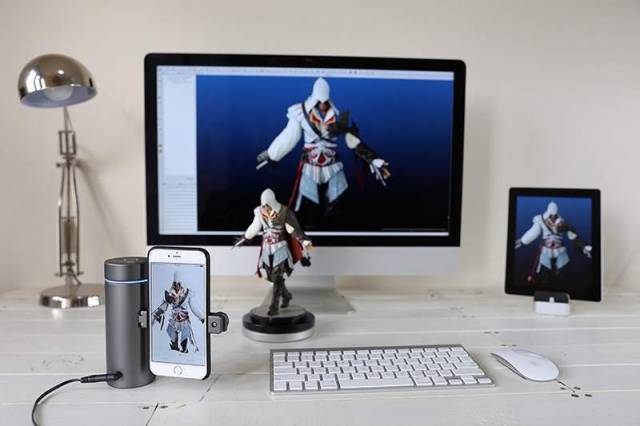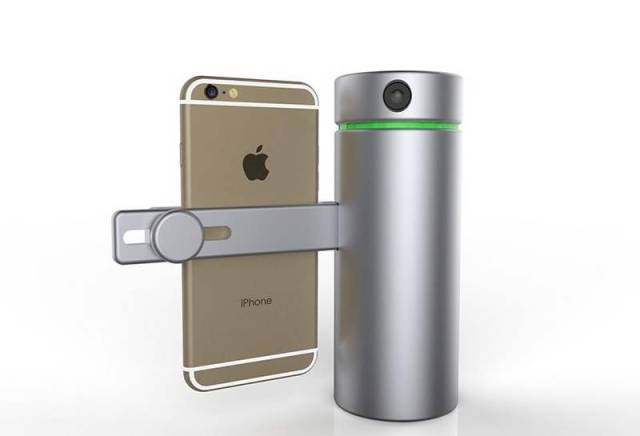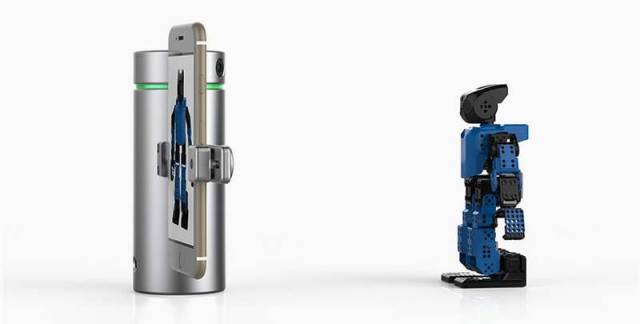 via kickstarter