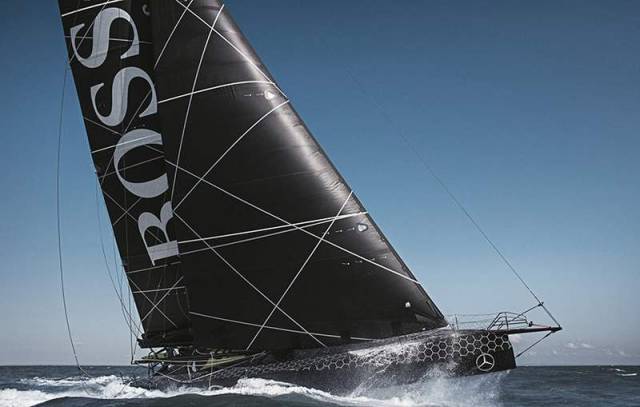 Created using composite materials, the 60 foot 'IMOCA' racing sailing yachts are one the world's fastest modern monohulls.
The first Hugo Boss yacht, designed by industrial designer Konstanin Grcic, ensuring is able to withstand the harsh conditions of the ocean, is focusing on the navigation and sleeping area, for a maximum comfort without sacrificing weight.
Top and above images credit Mark Lloyd
This new version sailing yacht is custom made for Alex Thomson racing team.
via desigboom