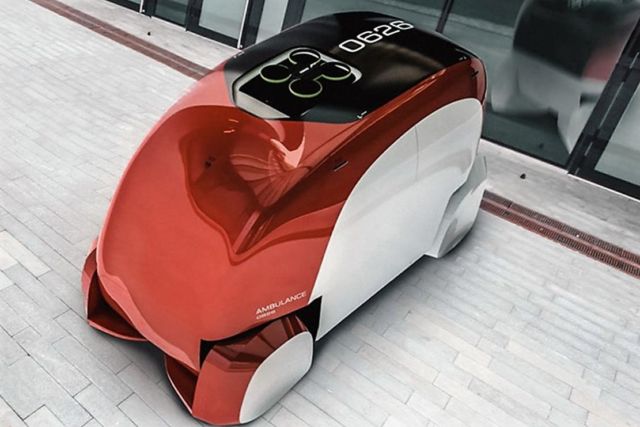 ERKA autonomous ambulance of the future that guarantees patient transport without delay, using a drone to clear way.
ERKA autonomous ambulance project for future cities, done at Academy of Fine Arts in Kraków, Poland, by Roman Ignatowski and Maja Bryniarska.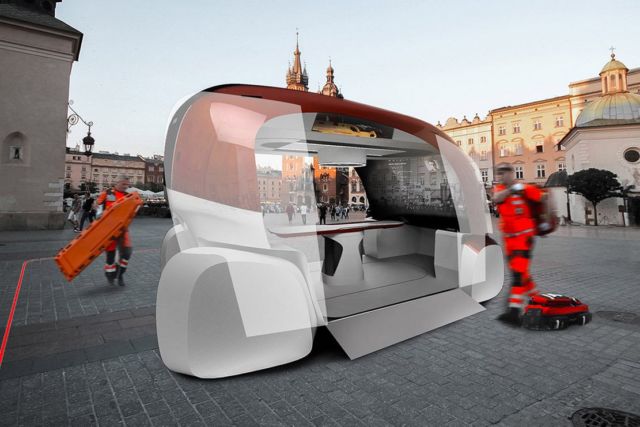 New age of automotive design is focused on self-driving and ecological vehicles.
"In this project we will investigate how autonomous cars can improve emergency medical service."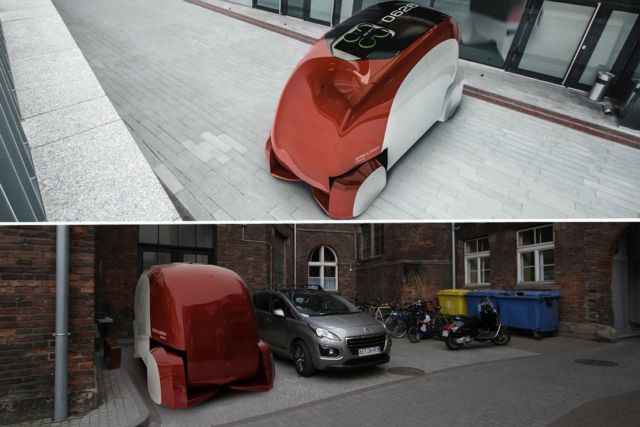 "Our goal was to design an ambulance car that enhances comfort and safety of patients. The EMS vehicle is dedicated to hectic cities that have to struggle with narrow streets traffic jams, and a shortage of parking spots."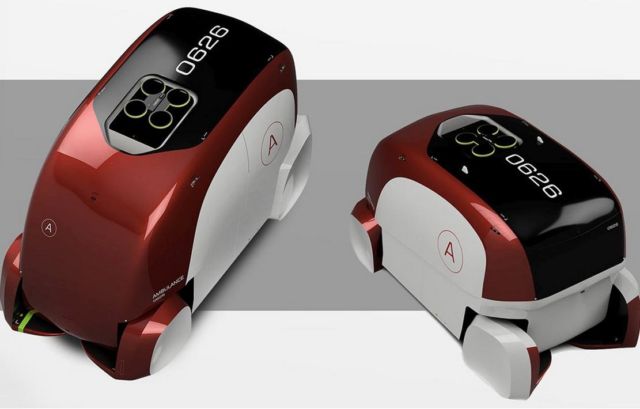 Giving a way to a pedestrian. Wheels turn and LED lights show pedestrians that they can cross the street.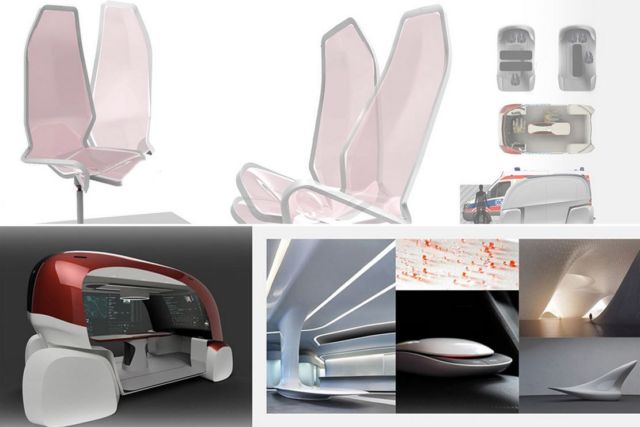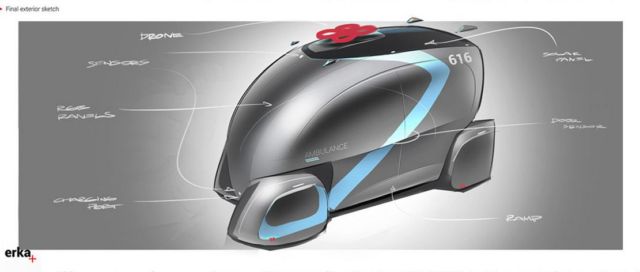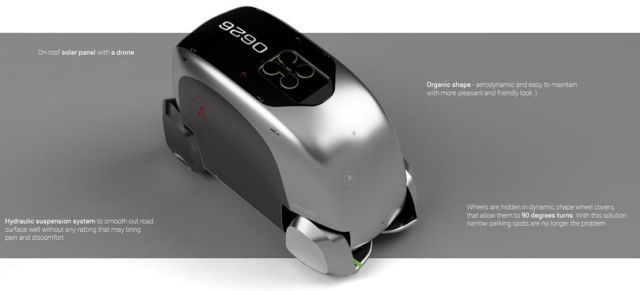 source Behance