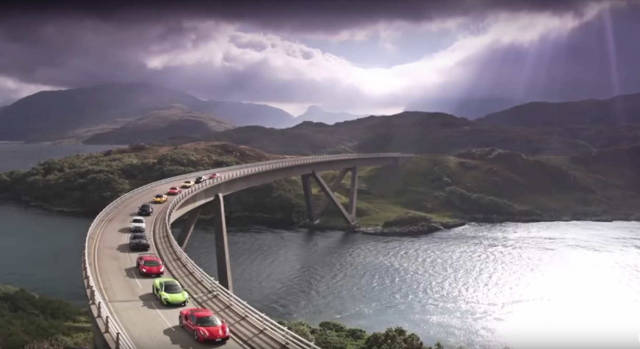 evo's car of the year test for 2015. Eleven of the year's greatest drivers cars are put to the test, on some of the world's most enjoyable, most picturesque roads.   Watch the video…
This year's finalists are as follows:
– Peugeot 208 GTi by Peugeot Sport
– Lamborghini Aventador LP750-4 SV
– SEAT Leon Cupra Sub8
– McLaren 675LT
– Porsche 991 GT3 RS
– Porsche Cayman GT4
– Honda Civic Type R
– Ferrari 488 GTB
– Chevrolet Camaro Z/28
– Lotus Evora 400
– Mercedes-AMG GT S
The video was made in association with Michelin and the North Coast 500.