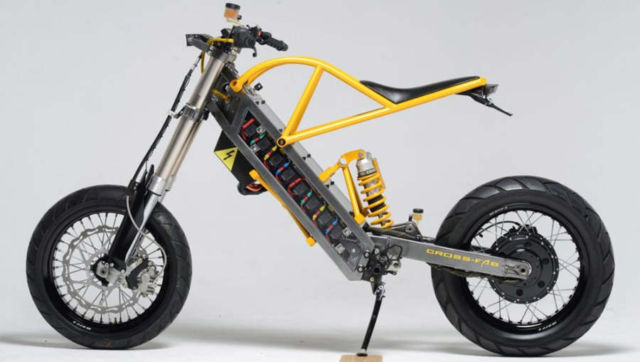 The 'ExoDyne' electric motorcycle is the result of nine months of design, research and fabrication.
Created by Atlanta based veterinarian Alan Cross, feature center box frame housing 48 lithium polymer battery cells in a 100V 32 configuration.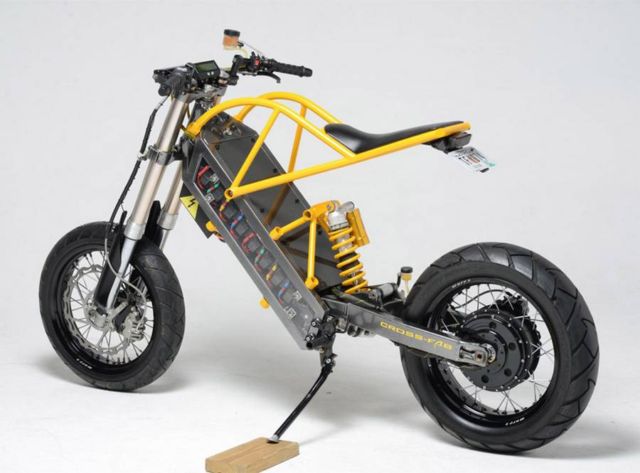 Powered by 11 kW (30 kW peak) electric motor from EnerTrac, that uses a Sevcon Gen 4 motor controller, providing very good torque. The motorbike thanks to its electric power doesn't need a gearbox.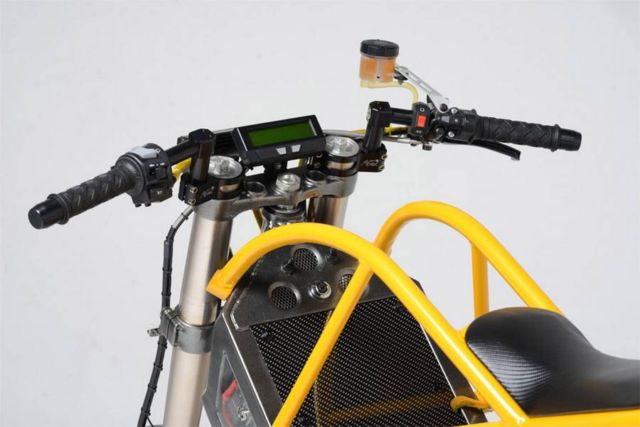 ExoDyne has a top speed of 60 mph and a range of 20 miles, in its current configuration.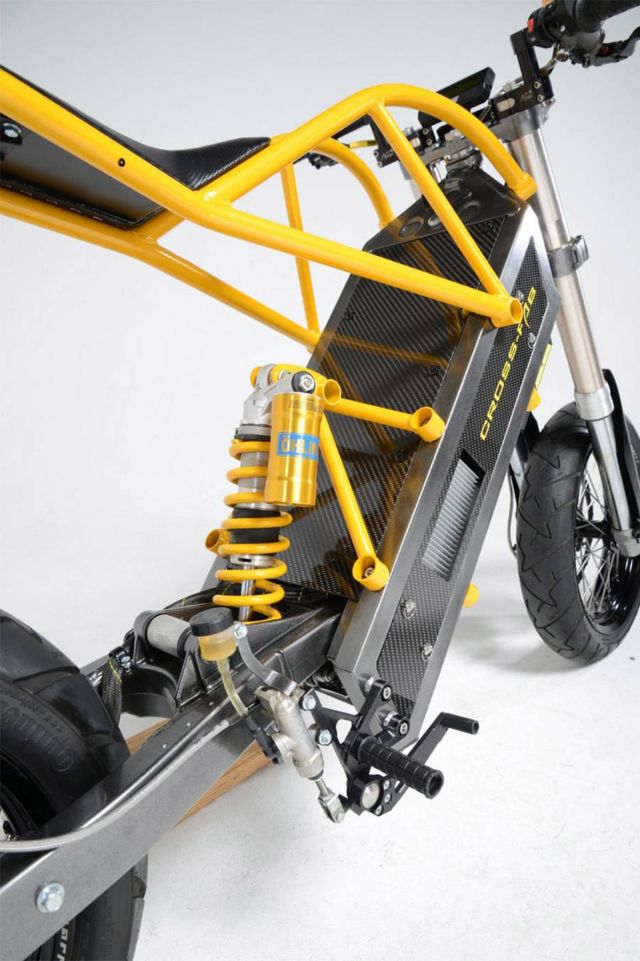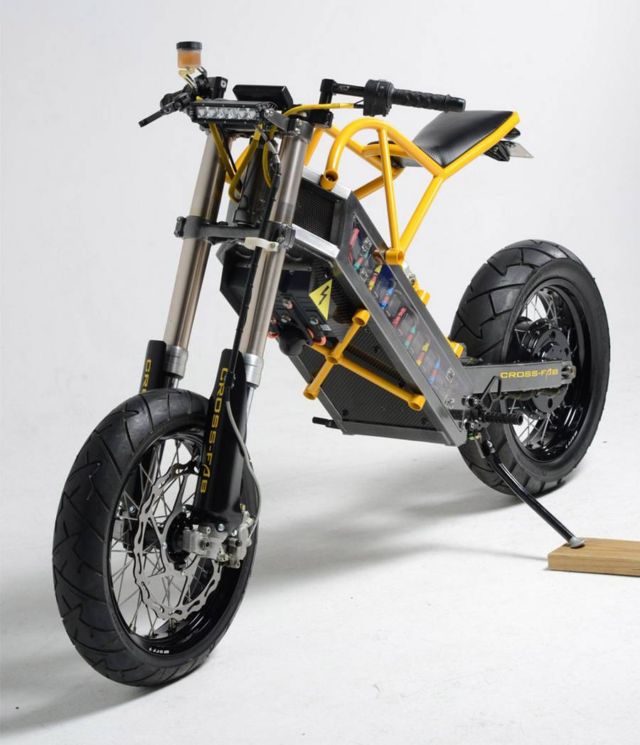 All images credit Victoria Velvet photography
via designboom