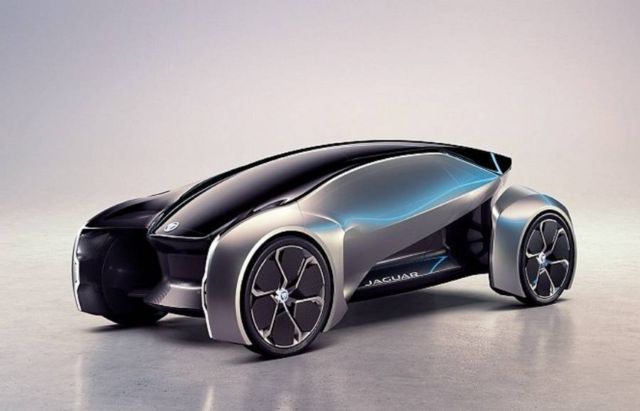 The Jaguar Future-Type, a premium compact on-demand vehicle concept, designed to meet the mobility needs of future generations.
Jaguar Future-Type is a fully autonomous concept that imagines mobility in a world where Jaguar customers can summon a fully-charged Future-Type on-demand.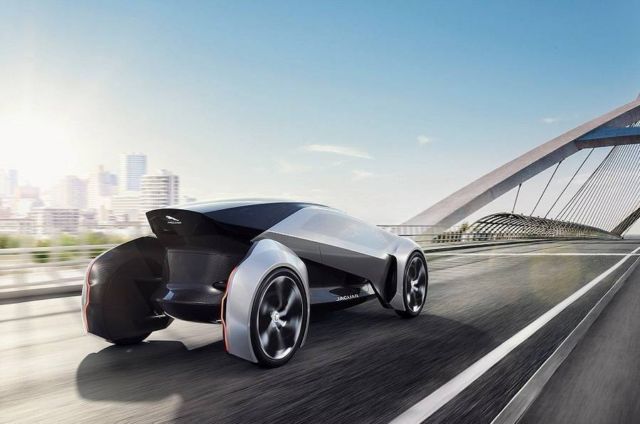 Offering a glimpse into the future, it is a car for a world of autonomous, connected, electric and shared mobility.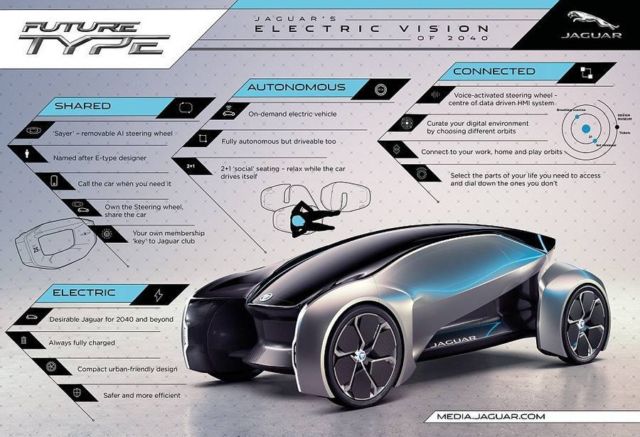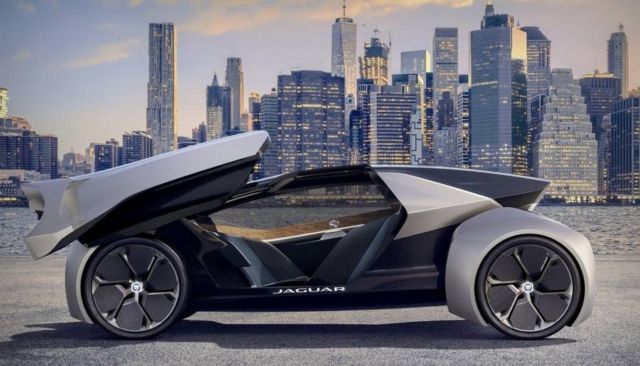 Ian Callum, Director of Design, said:
"Future-Typeoffers an insight into the potential for driving and car ownership in the future. It's part of our vision for how a luxury car brand could continue to be desirable, in a more digital and autonomous age. Our Future-Type Concept is an advanced research project looking at how we can ensure an on-demand Jaguar will appeal to customers in 2040 and beyond. Whether it's commuting to work, autonomously collecting children from school or enjoying driving yourself on the weekend in the countryside, if there's a choice of on-demand cars driving around city streets, we need to ensure customers desire our 24/7 service over our competitors."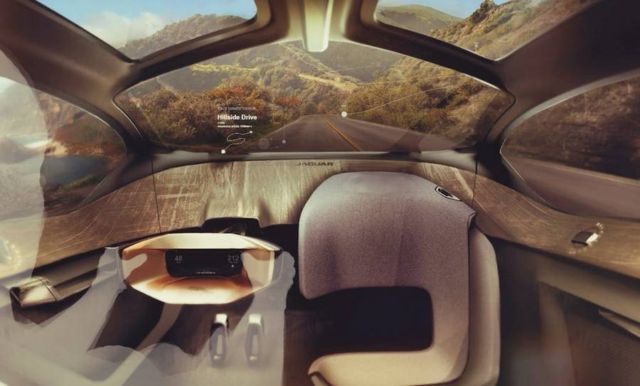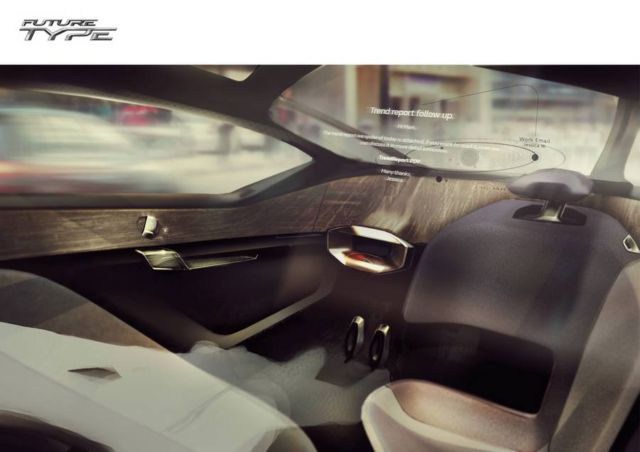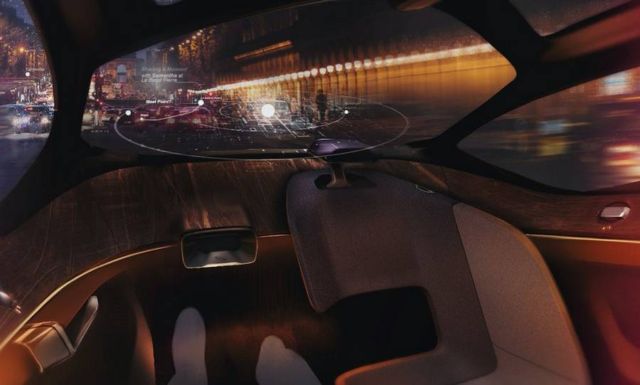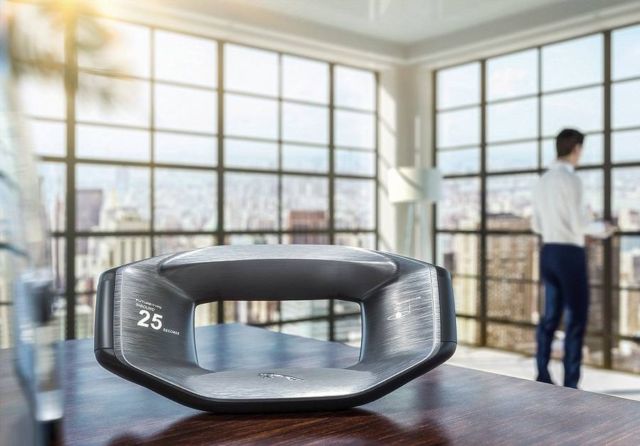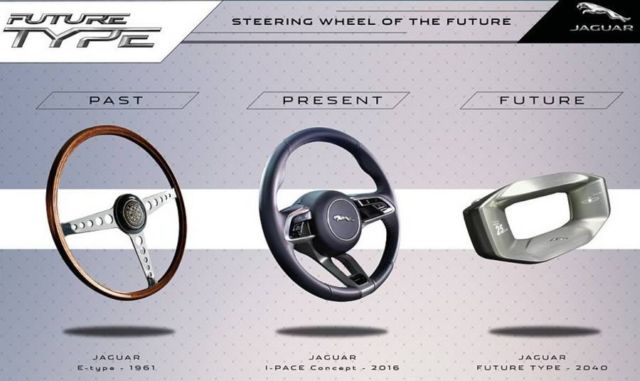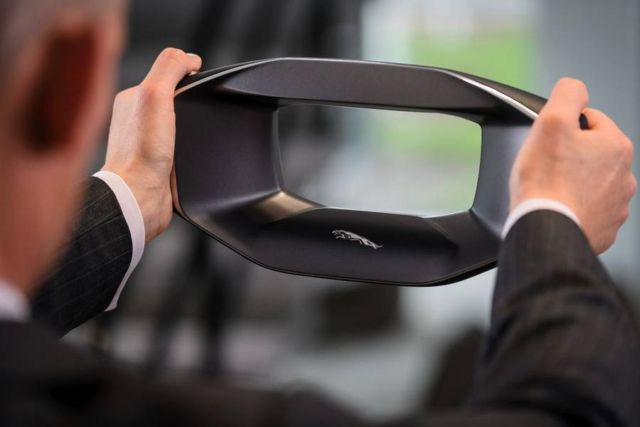 source Jaguar