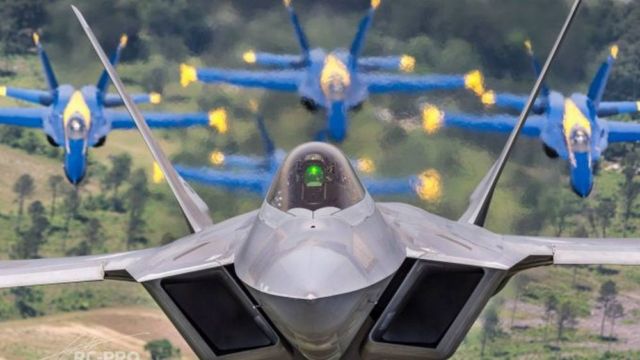 One of the best aerial shots you'll ever see! F-22 Raptor flying with the Blue Angels.
Images credit Rich Cooper
F-22 Raptor makes stunning flight with Blue Angels during MCAS Beaufort Airshow.
"In your face! This was one of the hardest and most challenging flights I've shot from. How I wasn't sick I'll never know (finally getting desensitised?! Maybe!!). Extremely hard work… As was the behind the scenes efforts by Douglas Glover & Tony Granata / 3G to make such an event happen in the first place.
I know exactly how much it takes and I am pleased that COAP works with such professionals to do things the way they should be done. First class organisation, thanks chaps. More wigs next time.
I like to shoot wider and closer than is the norm on such flights, so this was the equivalent of 600mm – no mean feat when you're getting thrown around a few feet at a time and cannot balance, which makes the airmanship even more impressive. Teamwork makes the Dreamwork."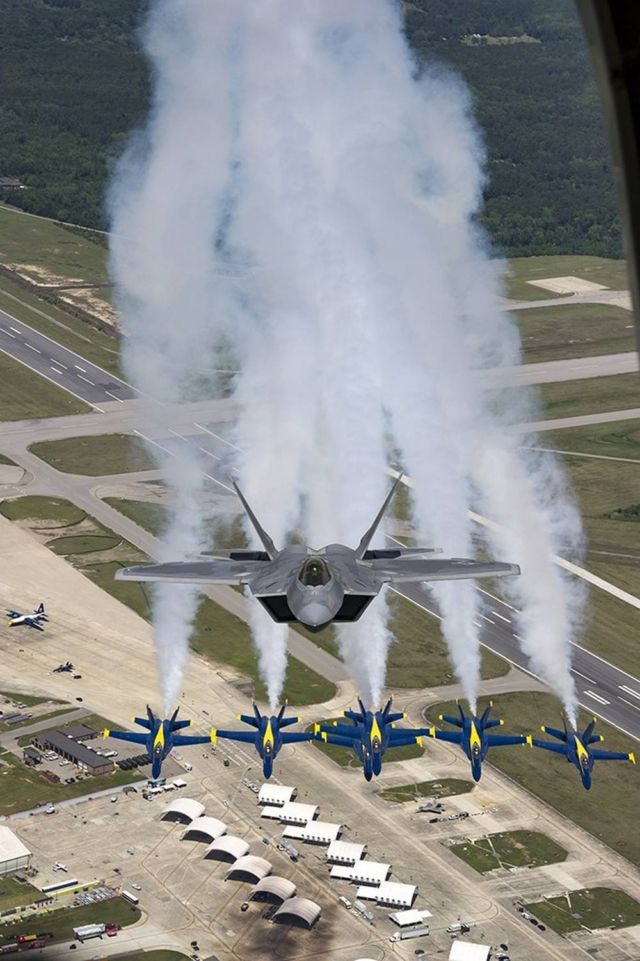 Rich Cooper photography:
My insta @richcooperuk
COAP Insta @centreofaviationphotography
COAP Twit @COAPhoto
COAP FB @centreofaviationphotography
3G on Instagram (@3gavm), Twitter and Facebook (@3gavmedia),
source centreofaviationphotography