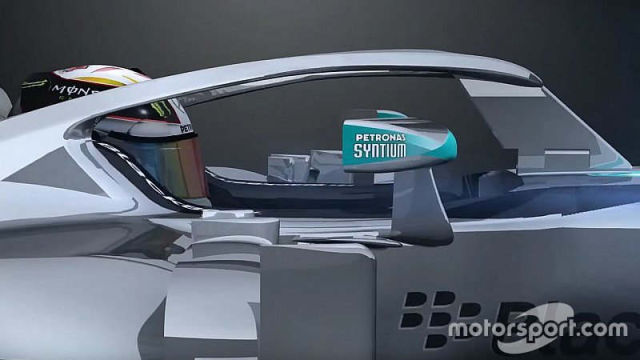 Grand Prix Formula 1 drivers want are for a closed cockpit design by 2017, the latest.
In their effort for improved safety and after the deaths of Jules Bianchi and Justin Wilson, Formula 1 drivers want on their next generation racing cars a 'halo-style bar that wraps around the head,' but does not limit visibility.
Image credit Motorsport
Here, a suggested design concept by Mercedes, improves head protection and stop drivers being so exposed.
GPDA chairman Alex Wurz, said:
"The research the FIA experts have done is very thorough and the process has brought forward a clear solution.
Now the drivers feel it's time to implement the extra protection at the latest in 2017."
via autoblog