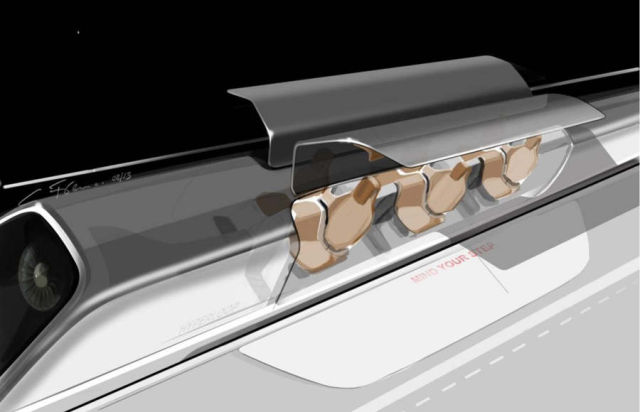 MIT studens are the winners of Hyperloop pod design competition and are heading to California this summer to test their prototype at the world's first Test Track.
MIT's twenty-two student teams has won a SpaceX competition, challenging students worldwide to design the Hyperloop pod.
Image credit SpaceX
The Hyperloop, a high-speed ground transport concept, was first proposed by SpaceX and Tesla Motors co-founder Elon Musk in 2013.
More than 115 student engineering teams representing 27 U.S. states and 20 countries were at Texas A&M University in College Station, Texas, this weekend participating in SpaceX's Hyperloop Pod Competition Design Weekend.
The teams presented their plans for the overall pod design and were judged on a variety of criteria including innovation and uniqueness of design; full Hyperloop system applicability and economics; level of design detail; strength of supporting analysis and tests; feasibility for test tract competition; and quality of documentation and presentation.




John Sharp, chancellor of The Texas A&M University System, said:
"Congratulations to the finalists and all the student teams who competed in the first-ever SpaceX Hyperloop Pod Competition. I am especially proud of Aerospace Hyperloop, a finalist representing Texas A&M University and its world-class engineering program in the next round."
M. Katherine Banks, vice chancellor and dean of Texas A&M Engineering, said:
"The future of engineering was on display this weekend in College Station. We challenge our students to step outside their comfort zones and approach engineering problems in novel ways. The young men and women at this competition definitely accomplished that, and presented design and technical concepts that were well beyond anyone's expectations."
source MIT