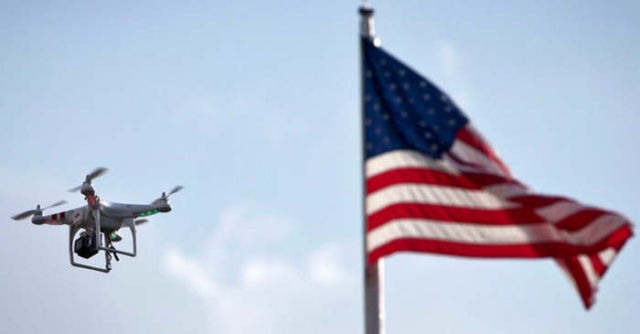 DOT and FAA finalizes the rules for drones, small unmanned aircraft systems, in a full 624 page rulebook, with roughly 170,000 words.
The Federal Aviation Administration and Department of Transportation announced on Tuesday the completion of the first set, of operational rules (PDF) for commercial UAV flights in the US.
According to these rules:
"Criminal penalties for failure to register can include fines of up to $250,000." Drones under 55 pounds will only be allowed to operate during daylight hours.
U.S. Transportation Secretary Anthony Foxx, said:
"We are part of a new era in aviation, and the potential for unmanned aircraft will make it safer and easier to do certain jobs, gather information, and deploy disaster relief. We look forward to working with the aviation community to support innovation, while maintaining our standards as the safest and most complex airspace in the world."
According to industry estimates, the rule could generate more than $82 billion for the U.S. economy and create more than 100,000 new jobs over the next 10 years.
FAA Administrator Michael Huerta, said:
"With this new rule, we are taking a careful and deliberate approach that balances the need to deploy this new technology with the FAA's mission to protect public safety. But this is just our first step. We're already working on additional rules that will expand the range of operations."