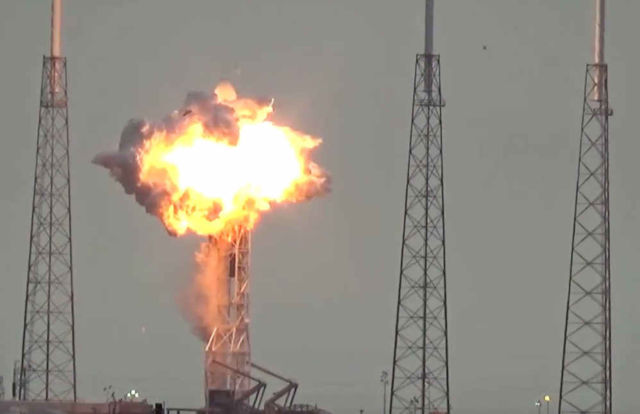 SpaceX' Falcon 9 rocket exploded in the launching ramp at Cape Canaveral.
The Falcon 9 happened during a test of the engine, resulting in damaging the rocket and its cargo.
In a statement, the company's spokesman, Phil Larson, said:
"From the explosion no one was hurt, but lost the Falcon 9 and telecommunications Israelly satellite Amos-6, that was going to be launched into space and placed in orbit around the Earth on Saturday.
A representative of the Cape Canaveral base confirmed that there was a "significant" explosion shortly after 9 am local time (17.00 GMT) at Cape Canaveral Air Force Station Space Launch Complex 40, which is leased to SpaceX.
via dailymail