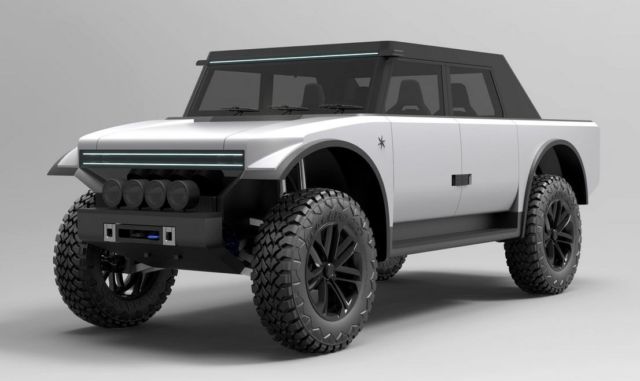 Fering Technologies created an expedition vehicle for the polar regions, that could also cruise efficiently across open desert.
The Fering Pioneer is the brainchild of ex Ferrari and McLaren engineer Ben Scott-Geddes, who has repurposed supercar and racing technology to provide environmental responsibility and unrivalled off-grid capabilities for the most extreme adventures.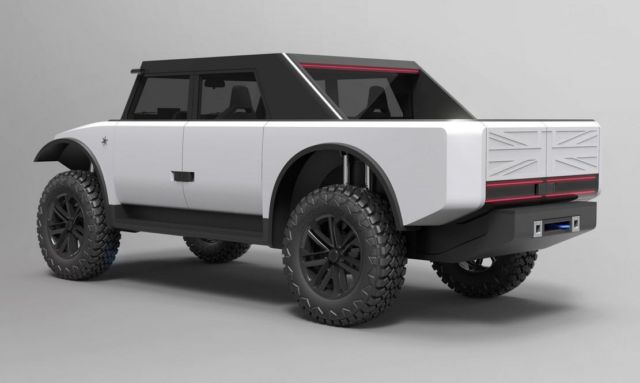 Despite its imposing appearance, the Pioneer is no larger in any direction than a typical delivery van and is actually shorter than a Ford Mondeo Estate. It also weighs the same as a family hatchback.
Power to the axles is provided solely by two electric motors – unusual for an off-road vehicle. But they are perfectly suited to the task, providing instant torque, controllability and reliability. They provide a total of 600Nm of torque; more than a comparable diesel 4×4.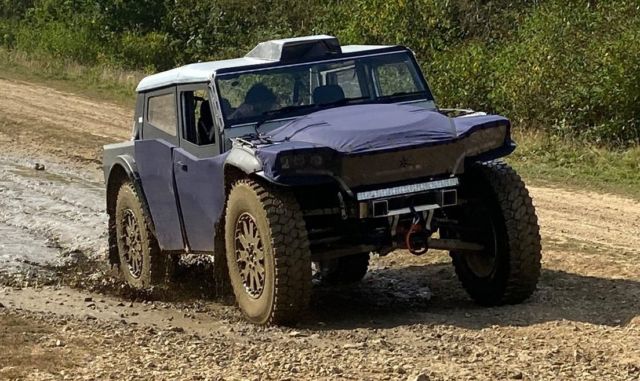 A battery provides a zero local emission, electric-only range of around 50 miles. The Pioneer's range extender generator is then available to give ability to keep going to the end of your adventure.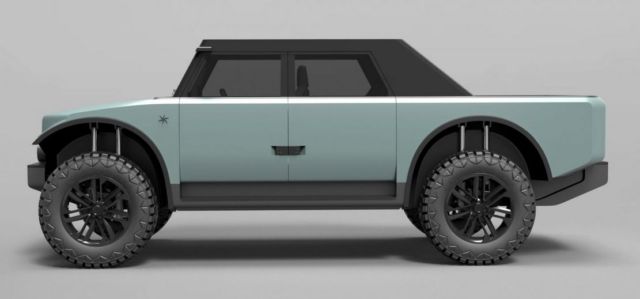 The Pioneer's battery cells are not the same as you'd find in a conventional EV, as the usual Lithium-Ion chemistry is affected significantly by extremes of weather. Instead, Fering have used more sophisticated Lithium Titanate Oxide cells which are designed to survive extreme weather conditions.
Fering Pioneer is due to be launched summer 2021.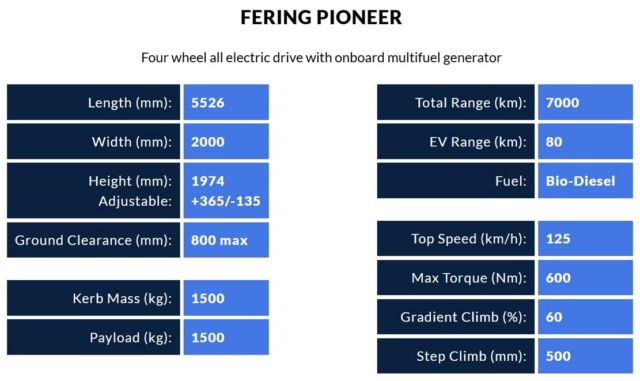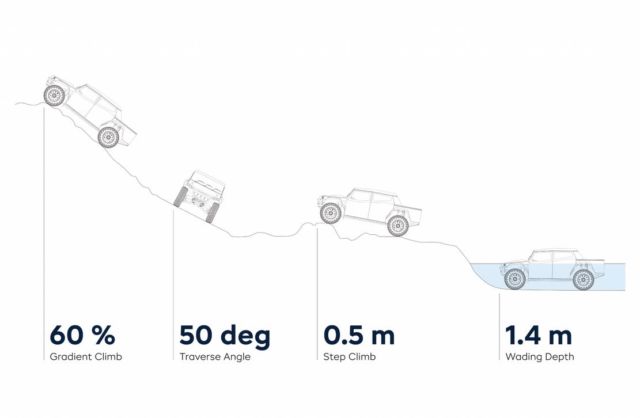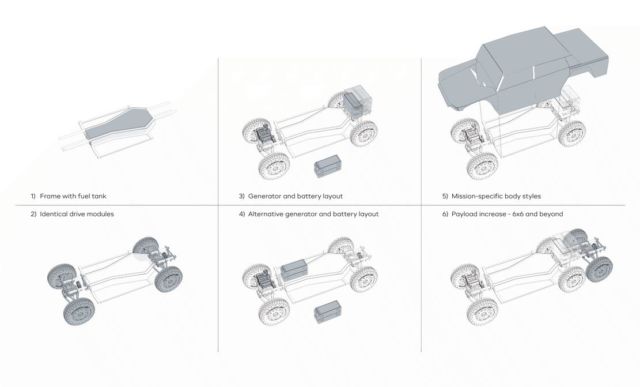 source Fering