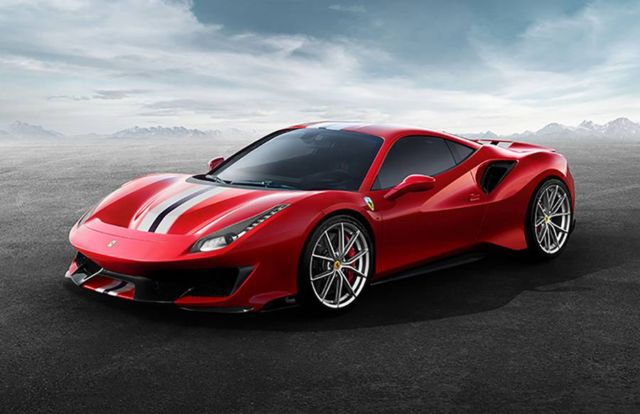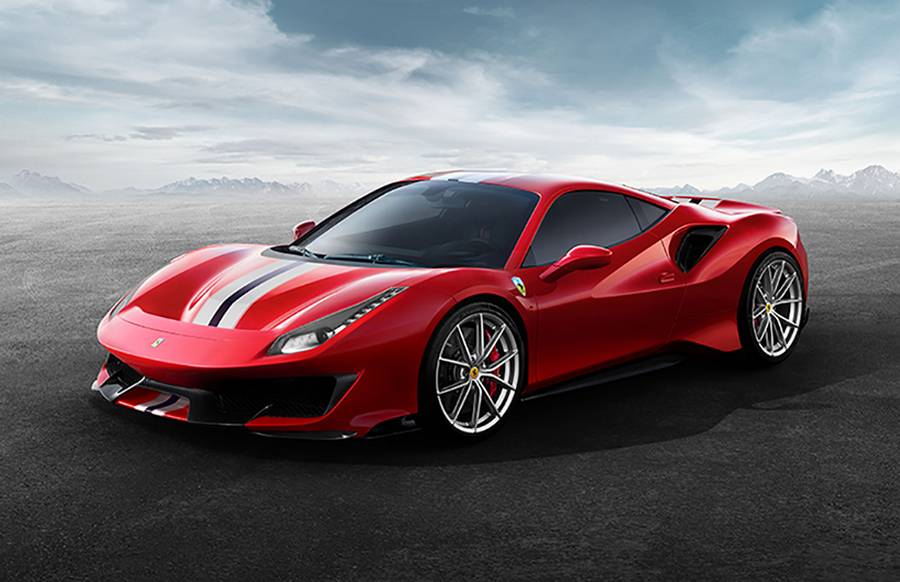 Ferrari just unveiled photos of new special '488 Pista' ahead of Geneva Motor Show 2018.
The new Ferrari 488 Pista powered by V8 twin turbo, outputs 710hp, weighs 1280 kg, has 0-60 mph in 2.85 seconds and a max speed of 211 mph (340 km/h).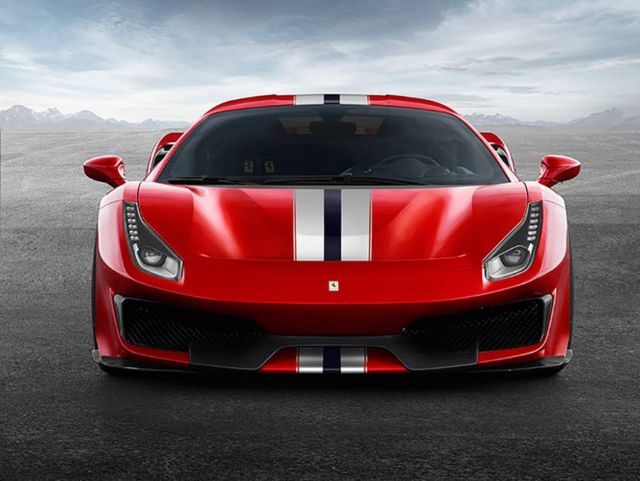 The car's development evolved directly from the company's involvement in the FIA World Endurance Championship – in which it has won five Manufacturers' titles in the GTE class in the six years since the series' inception – and its 25 years' experience in running the Ferrari Challenge one-make series.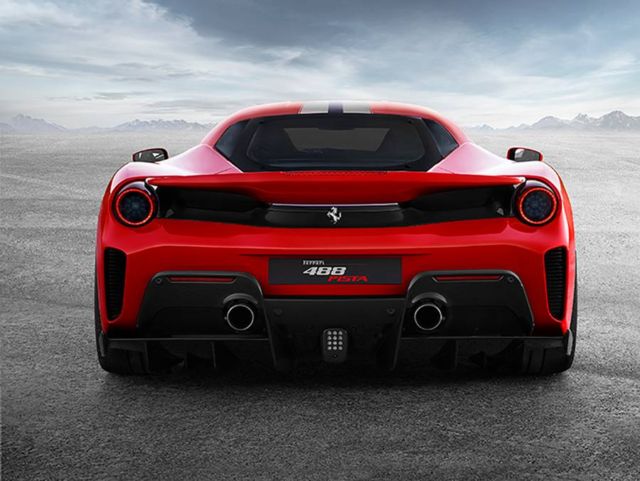 The Ferrari 488 Pista's extensive weight saving solutions, along with engine, vehicle dynamics and aerodynamic developments, all derive from Ferrari's racing cars: the 488 GTE and the 488 Challenge. The result is a car with an uncompromising mission: to offer impeccable track-like performance on and off the road, even when in the hands of non-professional drivers.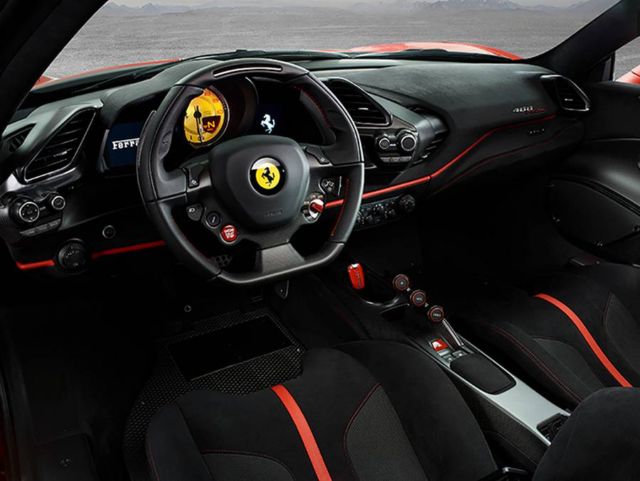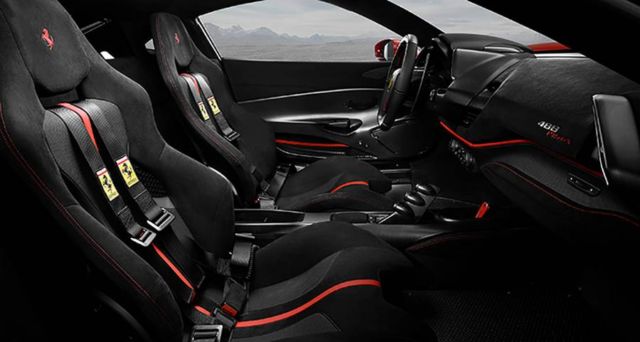 source Ferrari