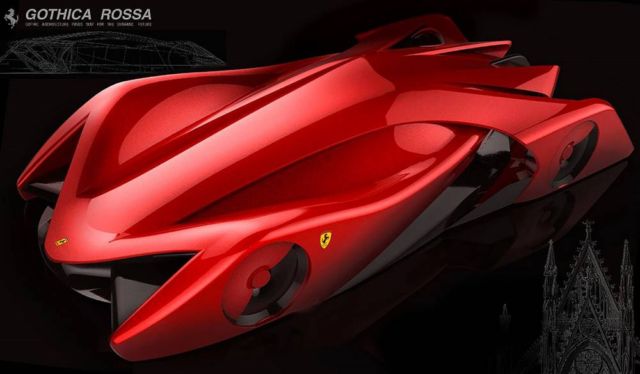 Ferrari Gothica Rossa 2025 electric supercar concept by Dong Hun Han, South Korea.
The Gothica Rossa has a dramatic romance story which led to its creation, by a highly passionate architect.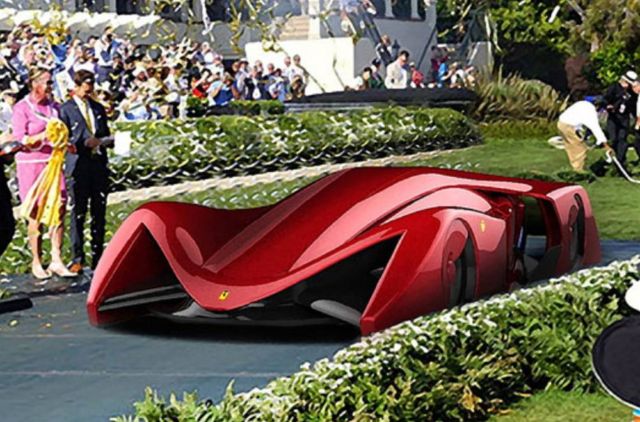 Being a one-off vehicle to showcase not only the beauty and the structural elegance of future supercars, the 'love-story' of man-and-machine reflect" s people's desire of cars as not just 'happiness' and 'satisfaction', but 'love, which contains all these elements which would ultimately lead it to become a legendary classic.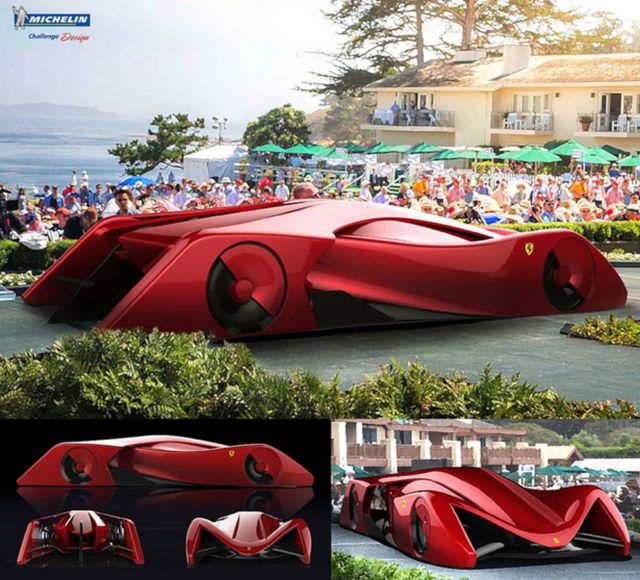 Alan Couture is a highly renowned French architect. He has found great success through his design/planning firm, and through this, he is able to indulge in his hobby of collecting beautiful and most often, highly unusual items. Many of his collections comprise of exclusive cars, from one off concept cars of the past, to modern day supercars.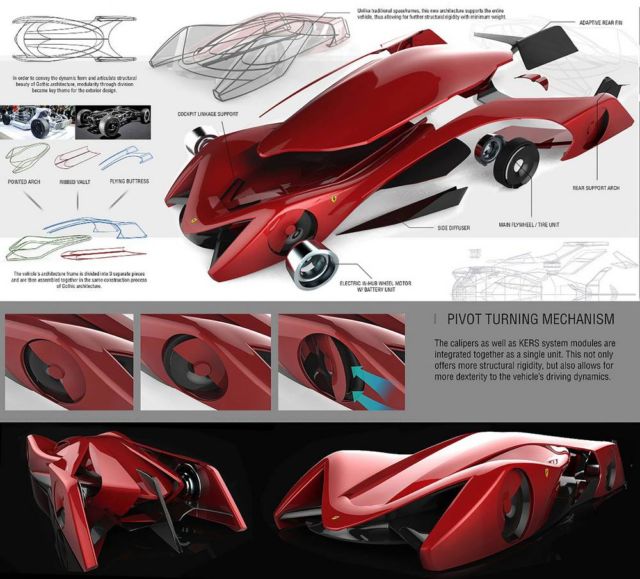 via Tuvie