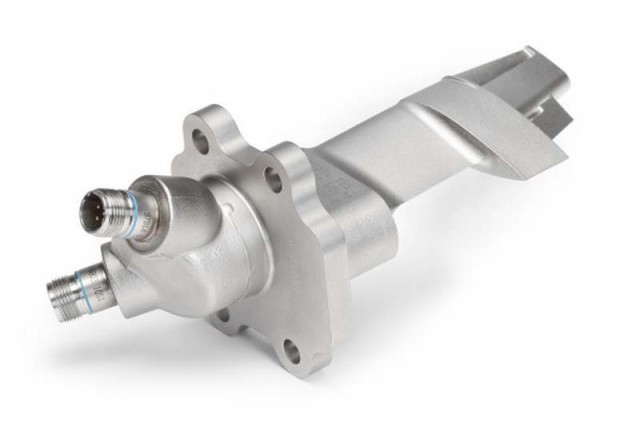 This is the first 3D printed part approved from FAA, to fly in a commercial jet engine from GE.
The 3D printed fist-sized piece of silver metal that houses the compressor inlet temperature sensor inside a jet engine, it's becoming a symbol of one of the biggest changes sweeping jet engine design.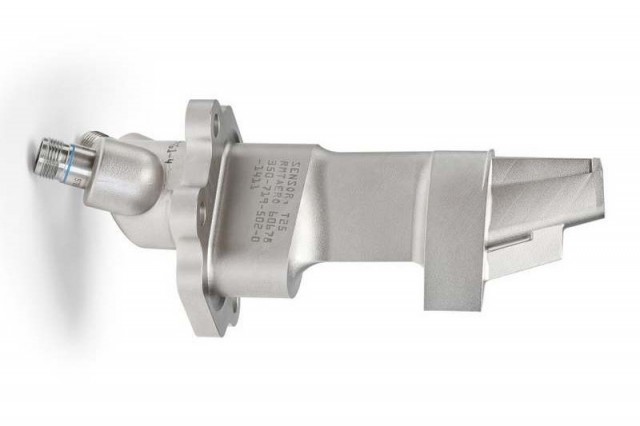 Top and above: The 3D-printed housing for the T25 sensor. Located in the inlet to the high-pressure compressor, the sensor provides pressure and temperature measurements for the engine's control system.  Images credit GE Aviation
The housing for the sensor, known as T25, recently became the first 3D-printed part certified by the U.S. Federal Aviation Administration (FAA) to fly inside GE commercial jet engines.
According to GE:
GE Aviation is currently working with Boeing to retrofit more than 400 GE90-94B jet engines – some of the world's largest and most powerful – with the 3D printed part. The GE90 family of engines powers Boeing's 777 planes.
GE is also developing 3D-printed fuel nozzles and other parts for the GE9X engine for Boeing's new 777X aircraft. The GE9X will be the largest jet engine ever built.
GE Aviation's total backlog now exceeds $135 billion for both equipment and services, and the value of the backlog has grown by a quarter over the last two years alone.
via gizmodo
source GE