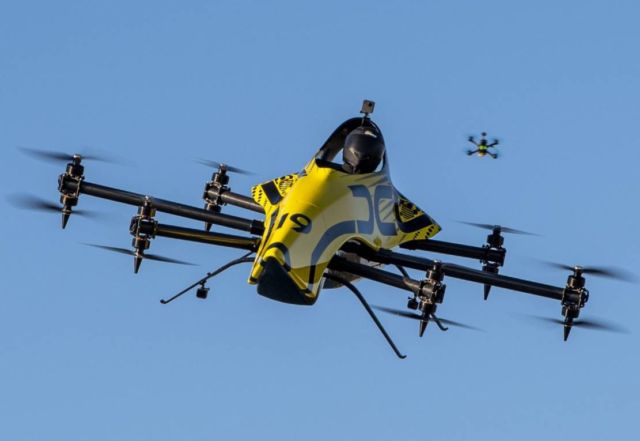 Watch in this video the world's first manned drone capable of aerobatic rolls and loops.
Initial testing has completed on the first manned aerobatic multicopter, a historic maiden flight milestone that took place in Vrsar.
Drone Champions AG, the founder of DCL, is one step closer to its vision to create a brand-new future racing experience and to recruit drone pilots through DCL – The Game.
"We go to Europe to see DCL's new, and the world's first manned aerobatic racing drone. This 12-motor, 24-battery giant drone carries a person and is a prototype for their future manned multirotor racing."