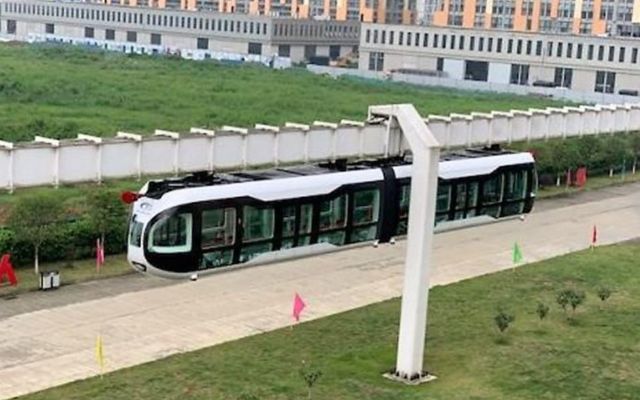 World's first air-rail vehicle driven by lithium battery power pack, rolls off production line in SW China's Sichuan.
The air-rail glass-bottom sky train offering passengers on board a stunning 270-degree view, rolled off in southwest China's Chengdu on June 26.

Driven by new energy resources, has a maximum capacity of 120 persons, the train tops 80 kilometers per hour.
Zhong Min, a deputy general director of Zhongtang Air Rail, said:
"The new generation of vehicle weigh about 2.5 tons, 0.5 tons less than traditional ones, and has the lowest self-weight coefficient in the industry."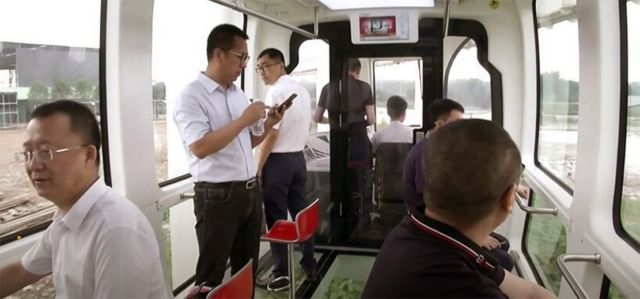 source designboom