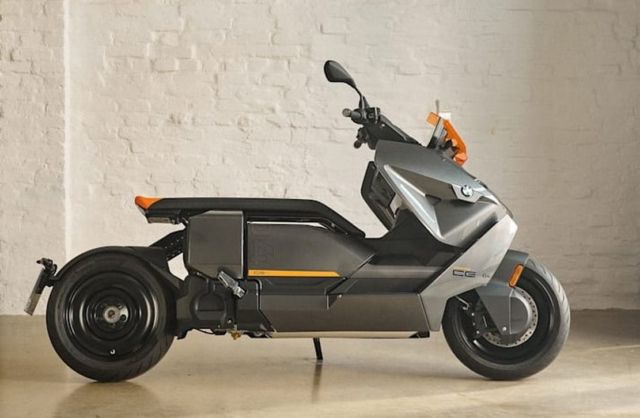 The all-new BMW CE 04 electric scooter is here, the perfect addition to a forward-thinking and urban lifestyle.
The BMW CE 04 is launching into a new era of design, to seamlessly integrate into your everyday life thanks to its intelligent connectivity solutions – from navigation to clothing.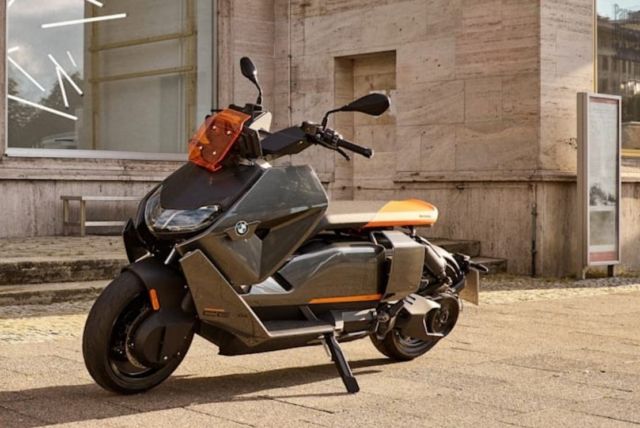 The design of the BMW CE 04 centers around the slim energy storage unit in the underfloor assembly and the compact drivetrain. The design liberties and solutions here have led to new aesthetics, for instance the charging compartment that folds out towards the side or the floating seat. The low center of gravity represents a further benefit: fun handling, surprising dynamism and timeless riding pleasure.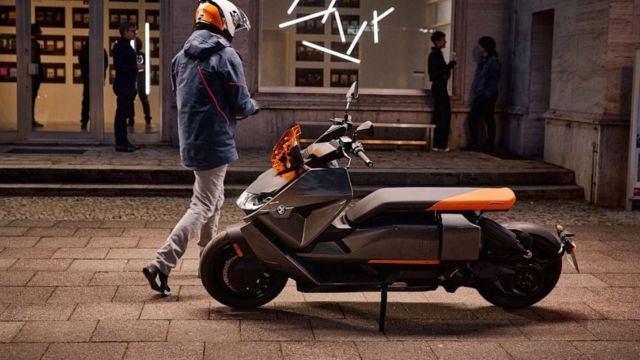 As a result, one innovation seamlessly leads to another, in terms of design. Ample, calm and minimalistic surfaces dominate the overall design. In this context, the front end is excitingly broken up while the rear end reveals technological components, a typical feature of motorcycles.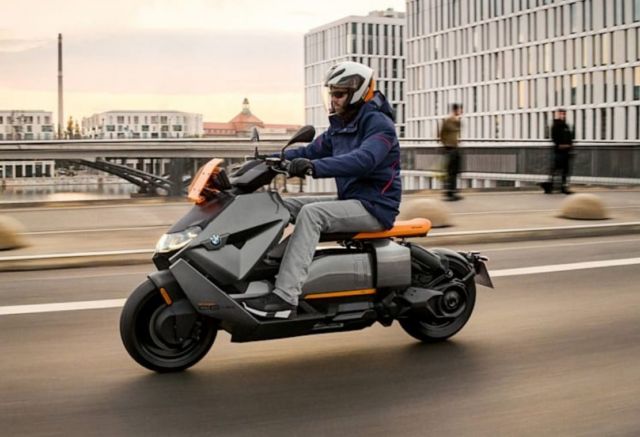 42 hp maximum output.
2.6 seconds from 0 to 50 km/h (31 mi).
Technical drawing of the liquid-cooled synchronous machine.
130 km (80.6 mi) range as per WMTC.
65 minutes from 0% to 80% charging power at maximum charge current using the optional quick charger.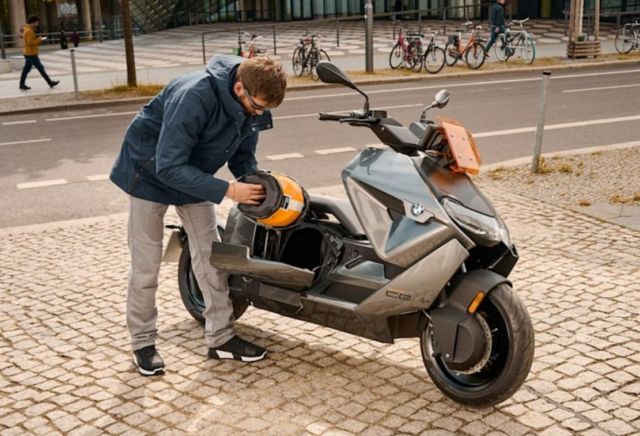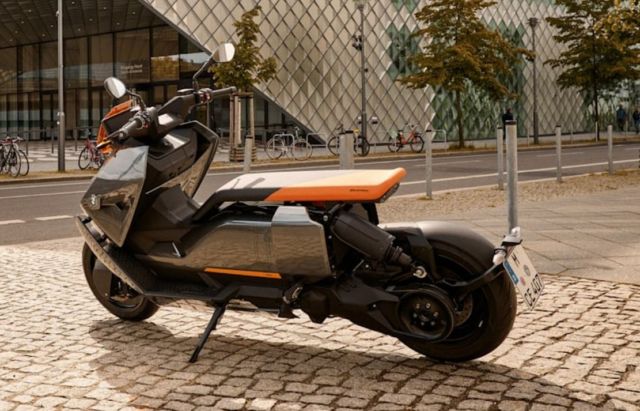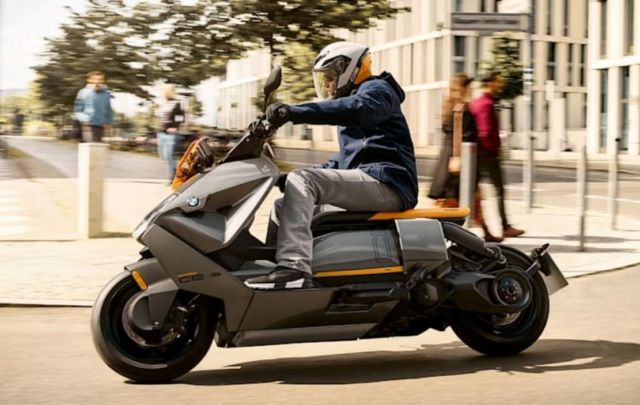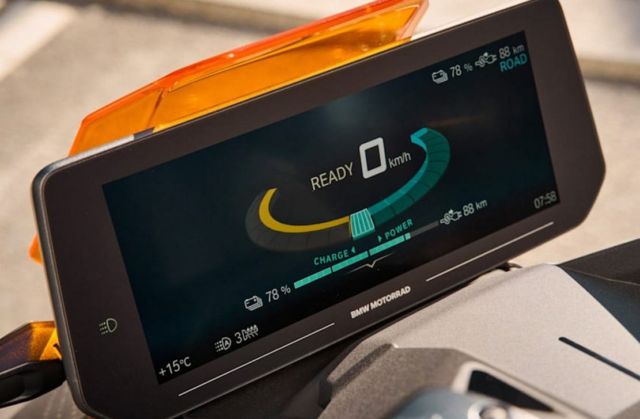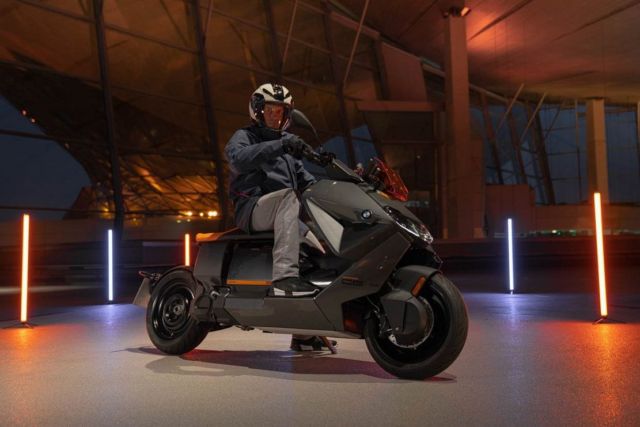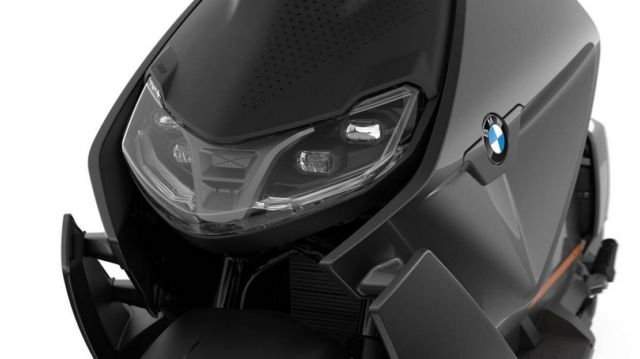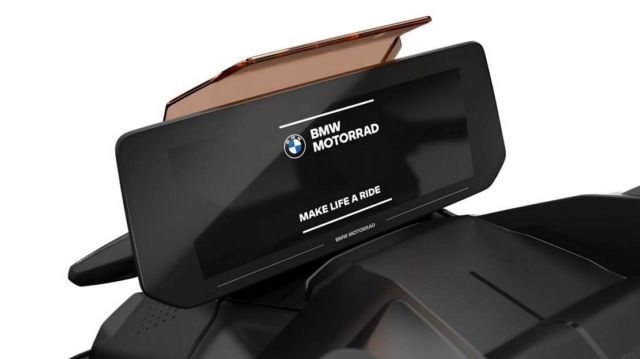 source BMW