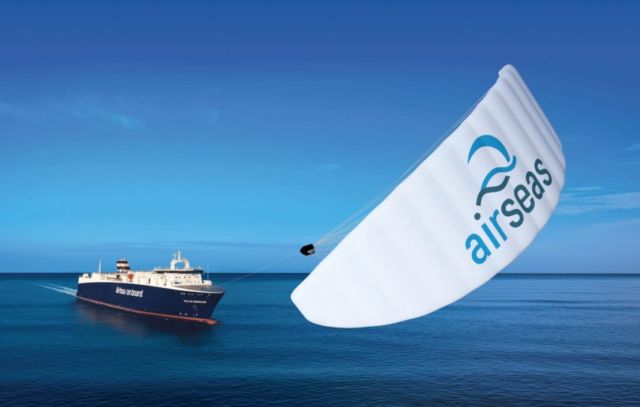 Airseas' Seawing sets sail with first installation of automated wind propulsion system on a cargo ship.
Automated wind propulsion system, automated kite Seawing, developed by French tech pioneer Airseas is installed for the first time on a commercial ship, Louis Dreyfus Armateurs' Ville de Bordeaux chartered by Airbus, to significantly reduce carbon emissions, following Bureau Veritas approval to begin operations at sea.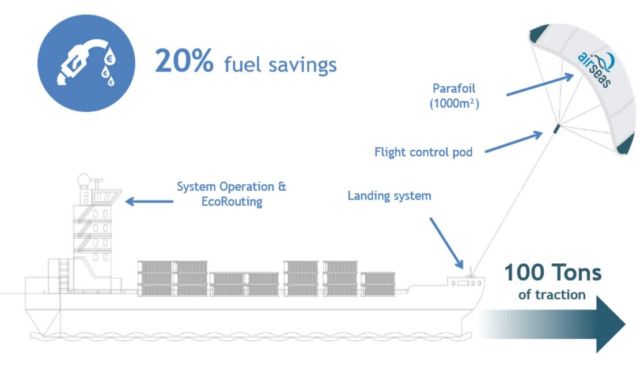 The Ro-Ro ship, which transports major aircraft components between France and the United States, will deploy the 500m2 Seawing on its monthly transatlantic journeys from January 2022, conducting six months of sea trials and testing ahead of its full operation.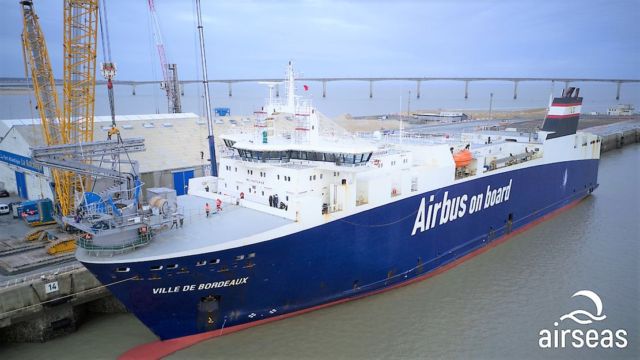 Airseas has received formal approval from leading classification society Bureau Veritas to begin operations at sea, following three years of close collaboration on the development and early trials of the Seawing.
source Airseas