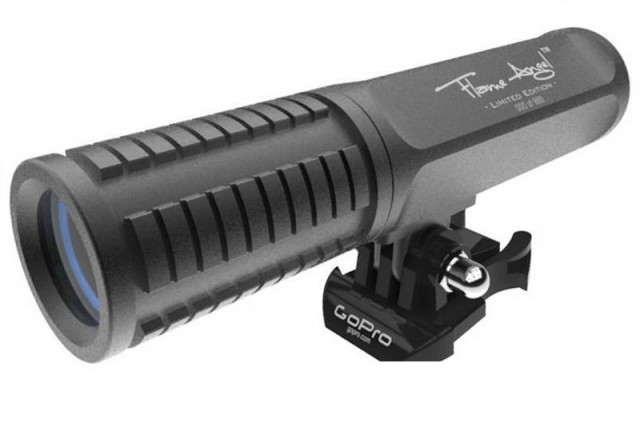 The stylish compact Flame Angel is waterproof to 300 meters deep, GoPro compatible for video and sport lights, built to last a lifetime.
Flame Angel™ a well engineered product, provides reassurance that she'll perform flawlessly and effortlessly no matter where you go or how harsh you treat her.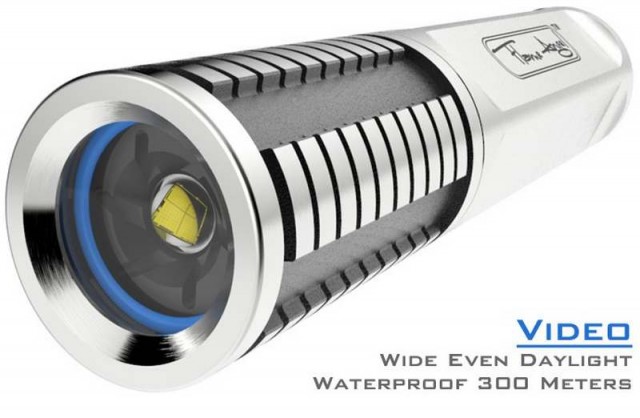 It can go 300 m deep, much more than what any scuba diver dares to go, to bring that colour back to your memories and to empower your adventures.
The Sport version utilizes a reflector to focus the LED for greater distance penetration.


Flame Angel Aluminum is a light weight model crafted from tempered Aluminum billet and hard grey anodized providing an exceptionally hard, scratch & corrosion resistant body.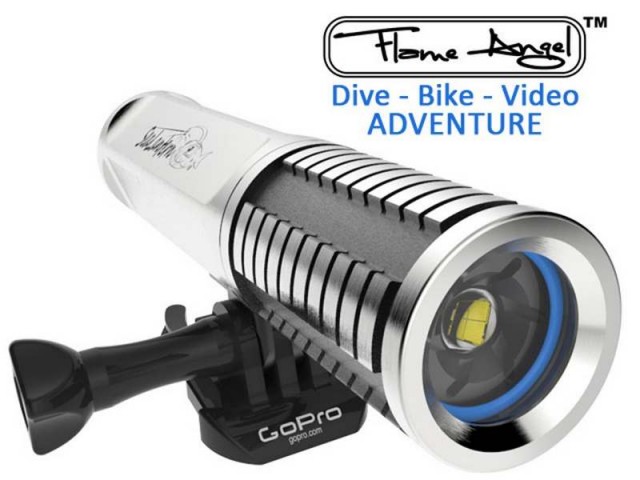 "Our customers aren't too fussed that we racked our brains inside out to make Flame Angel what she is, but they do appreciate that she can be mounted anywhere they mount their GoPro's, that she operates with ease and reliability deeper than anyone dares to scuba dive, is offensively bright, compact, usb rechargeable, robust and sexy, in fact timeless – inherent of her great design. But man, did we push our engineering and design capabilities to their absolute limit and then some more onto the edge of madness when we designed Flame Angel the way we wanted to operate and assemble her – effortlessly." – Carl Thom, CEO SeaLantern Limited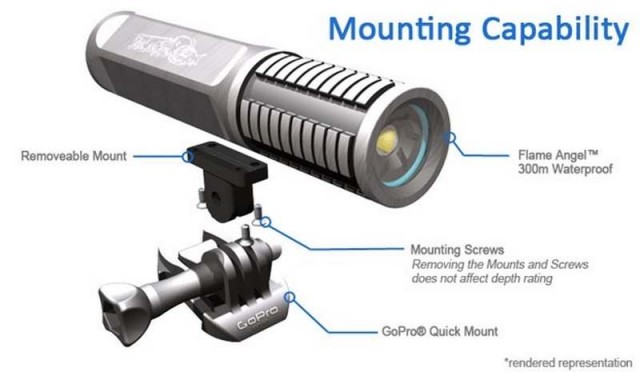 via kickstarter