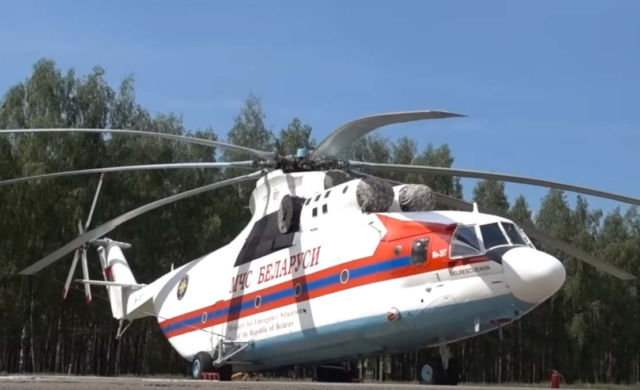 Watch this flight in Mi-26, world's largest helicopter. An amazing cockpit video.
Enjoy our massive footage from the breathtaking Mil Mi 26 Joyride around Minsk, operated by Ministry of Emergency Situations (Belarus) out of and into Lipki Airbase, organized by Merlintour.
The Mil Mi-26 is a Soviet/Russian heavy transport helicopter. Its product code is izdeliye 90. Operated by both military and civilian operators, it is the largest and most powerful helicopter to have gone into series production.
[Youtube]