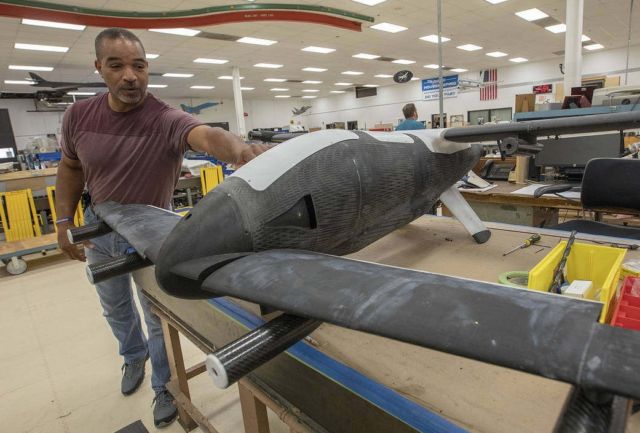 Aug 19, was National Aviation Day and progress is ongoing in the next evolution of air mobility – all thanks to emerging 3D printing technology.
This image of a full-scale model of Langley Aerodrome No. 8 is being constructed at NASA's Langley Research Center. The LA-8 model will to contribute to the agency's Urban Air Mobility (UAM) initiative. "It's definitely a new world with 3-D printing," said engineering technician Sam James, pictured here. "It's the future without a doubt."
About 80 percent of the model is built using 3D printers on center using nylon and polycarbonate, which allows engineers to change the wings, the fuselage and add other sections of the model such as propellers and computer hardware rapidly.
Since 1939, August 19 has been celebrated as National Aviation Day, the legacy of a presidential proclamation first made by Franklin D. Roosevelt to celebrate the birthday of civil aviation pioneer Orville Wright. At NASA, aeronautics is not only part of our name, it is an integral part of our mission. And, this year we're celebrating National Aviation Day on social media by highlighting some of unique and surprising ways our aeronautics research impacts your daily life.
Image Credit: NASA/David C. Bowman
Editor: Yvette Smith