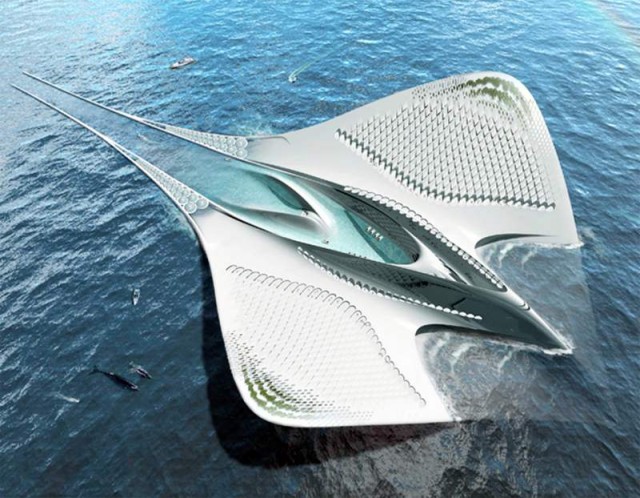 The futuristic autonomous floating city concept shaped like a manta, a project to study Earth's precious seas.
Images credit Jacques Rougerie
Designed by Jacques Rougerie to be completely sustainable and autonomous, the "University city," 3,000 feet long and 1,600 feet wide, can accommodate 7,000 researchers.
The conceptual floating city will include laboratories, lecture halls, living quarters and areas for leisure and sports.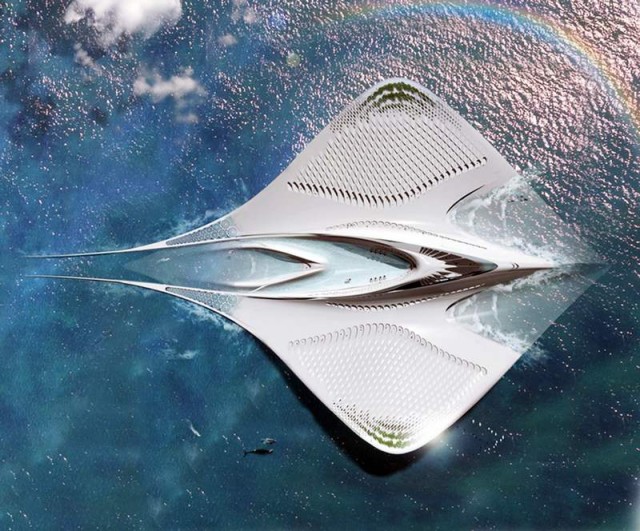 Jacques Rougerie describes his love for the sea:
"I feel very, very good underwater. I feel different. Another type of imagination is awakened in me as soon as I am underwater."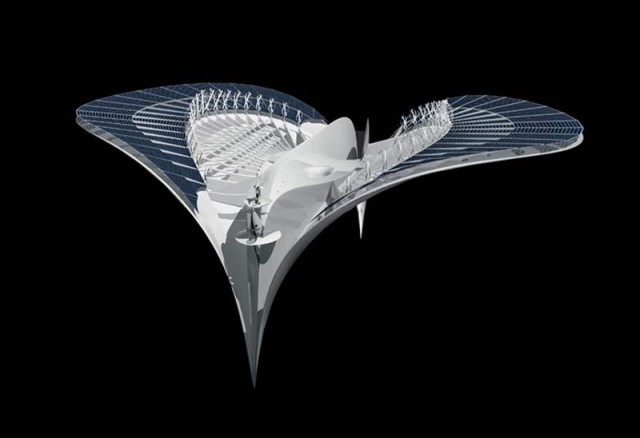 source Jacques Rougerie