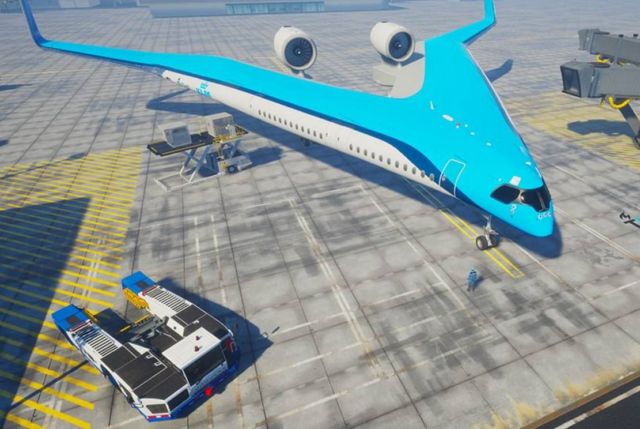 'Flying-V' airliner named after a guitar can carry 300 passengers, burns 20 per cent less fuel than conventional aircraft.
Developed by the Delft Technical University in the Netherlands and KLM, 'Flying-V' has the same wingspan as existing planes, will carry up to 314 passengers.
According to its designers the V-shaped layout of the aircraft will burn 20 % less fuel.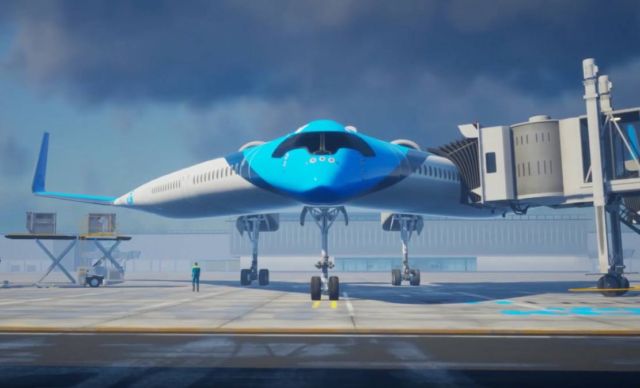 KLM President & CEO Pieter Elbers and Dean of the Faculty of Aerospace Engineering at Delft University of Technology (TU Delft) Professor Henri Werij today signed a new cooperative agreement to work together on making aviation more sustainable at the IATA Annual General Meeting in Seoul. KLM will be contributing towards TU Delft's research into an innovative flight concept known as the "Flying-V", which embraces an entirely different approach to aircraft design, in anticipation and support of sustainable long-distance flight in the future.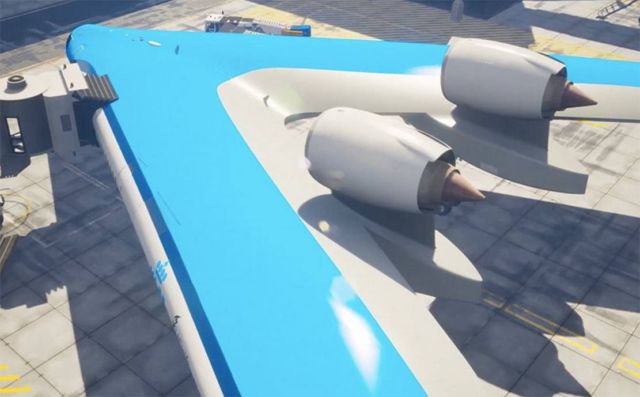 A flying scale model and a full-size section of the interior of the Flying-V will be officially presented at the KLM Experience Days at Amsterdam Airport Schiphol in October on the occasion of KLM's 100th anniversary.
The aircraft was originally conceptualised as a potential aircraft design for the future, but can be compared to today's most advanced aircraft, the Airbus A350. Although the plane is not as long as the A350, it does have the same wingspan. This will enable the Flying-V to use existing infrastructure at airports, such as gates and runways, without difficulty and the aircraft will also fit into the same hangar as the A350. What's more, the Flying-V will carry the same number of passengers – 314 in the standard configuration – and the same volume of cargo, 160m3. The Flying-V will be smaller than the A350, giving it less aerodynamic resistance.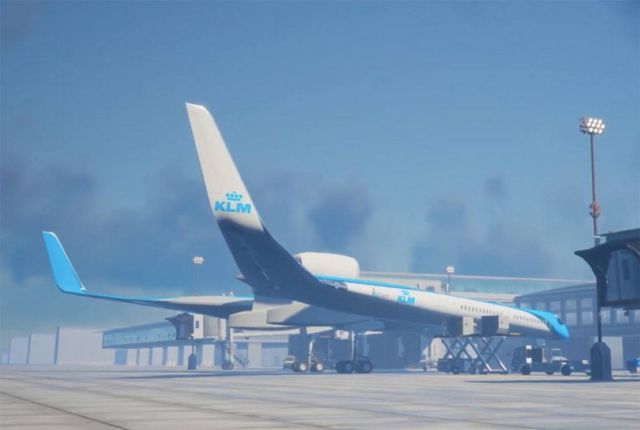 KLM President & CEO Pieter Elbers, said:
"In recent years, KLM has developed as a pioneer in sustainability within the airline industry. The development of aviation has given the world a great deal, offering us an opportunity to connect people. This privilege is paired with a huge responsibility for our planet. KLM takes this very seriously and has therefore been investing in sustainability at different levels for many years, enabling it to develop a broad spectrum of sustainability initiatives. We are proud of our progressive cooperative relationship with TU Delft, which ties in well with KLM's strategy and serves as an important milestone for us on the road to scaling-up sustainable aviation."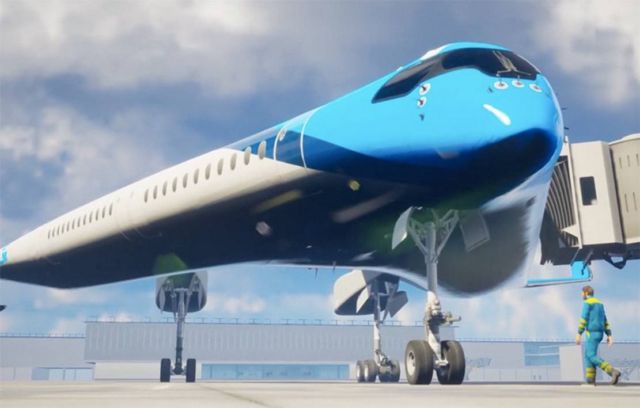 Images Edwin Wallet, Studio OSO
source TU delft