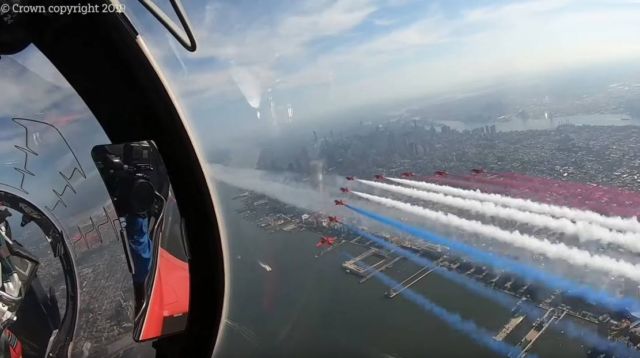 The Royal Air Force Red Arrows from the United Kingdom joined the U.S. Navy Blue Angels, U.S. Air Force Thunderbirds and F-35 Lightning II Demo Team in a historic 4-team, 24-jet flight down the Hudson River and over the Statue of Liberty.
The show 'Hudson Flight' will see jets from around the world can be seen from all over New York City including Brooklyn and Manhattan.
The running order is reported by The Brooklyn Eagle to start with a Blue Angels six-aircraft-delta formation followed shortly after by the Red Arrows in a nine-aircraft-wide formation. Then, a pair of F-35 Lightning II Joint Strike Fighters from the Demonstration team will follow behind with the Thunderbirds in their delta formation.
[Youtube]