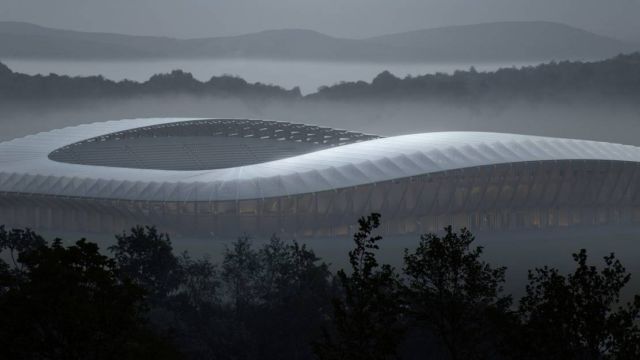 Forest Green Rovers Eco Park, world's first wooden stadium, designed by Zaha Hadid Architects, wins approval.
Forest Green Rovers Eco Park by Zaha Hadid Architects which will be built in Gloucestershire, England, is the first wooden football all-timber stadium.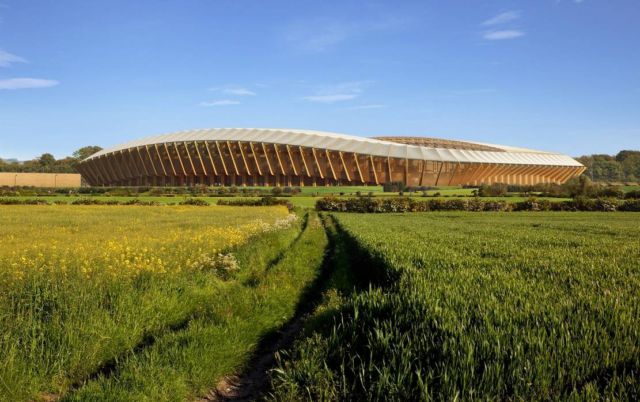 We are very proud be selected to design the new home for Forest Green Rovers that will not only be a new stadium but also an important addition for the community. The club's heritage, ambition and vision reflect our own, combining the latest material research and construction techniques with new design approaches to build a more ecologically sustainable and inclusive architecture.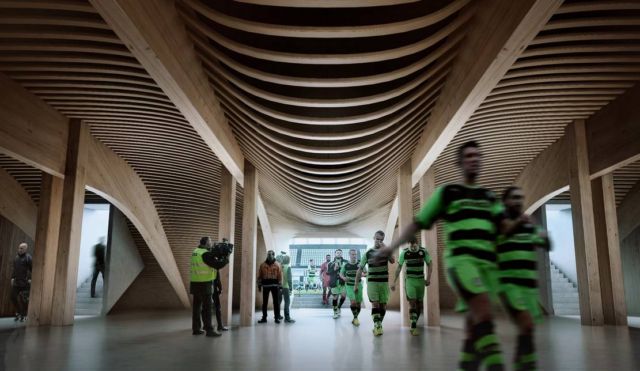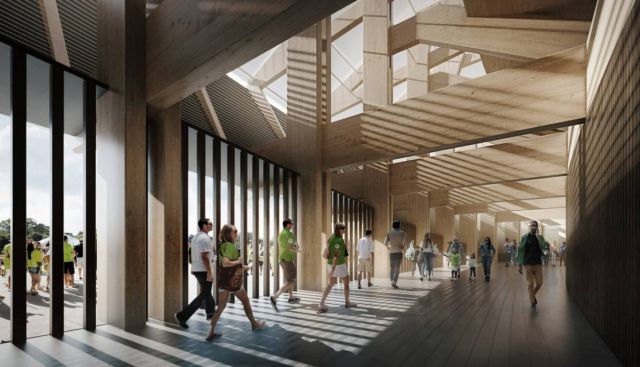 Images credit Zaha Hadid Architects
source Zaha Hadid Architects