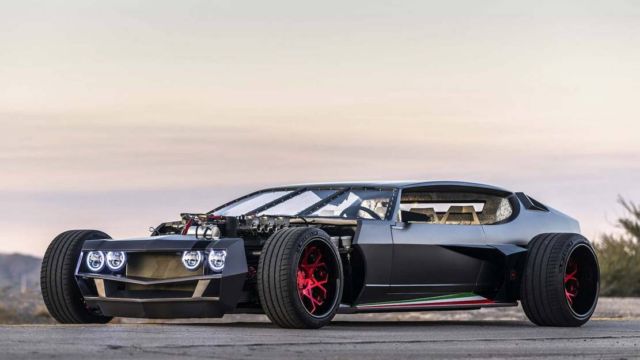 France's Custom Rat Rod built by Danton Art Customs created this wild roadster as a celebration of the Lamborghini Espada's 50th anniversary.
Built to celebrate the 50th Anniversary of the Lamborghini Espada in 2018, it is the first ever Fabio Lamborghini-inspired Rat Rod and was custom built using an original Espada body and chassis. Powered by the 3.9L Lamborghini V-12, the body and interior have been extensively modified for a much more rebellious look and flair.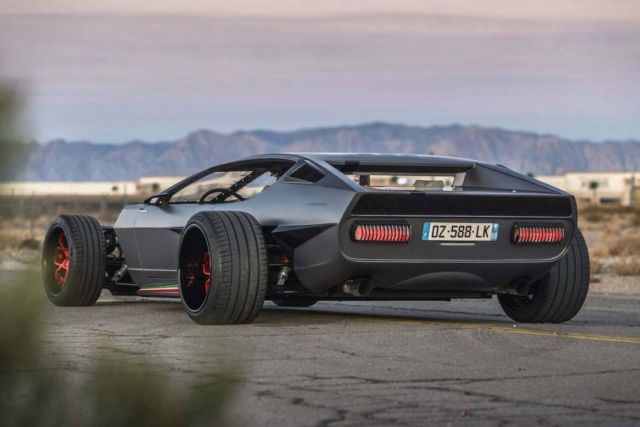 It measures 8.2-feet wide, potentially lending it a tremendous ride and handling characteristic over the original. The custom seats and interior components were custom fabricated by Danton; even a custom name badge replaces the original with a sticker incorporating a Matador's sword. This is certainly a one-of-a-kind Espada reworked as mobile art: controversial, much like the original.
Estimated selling price is around US$200,000.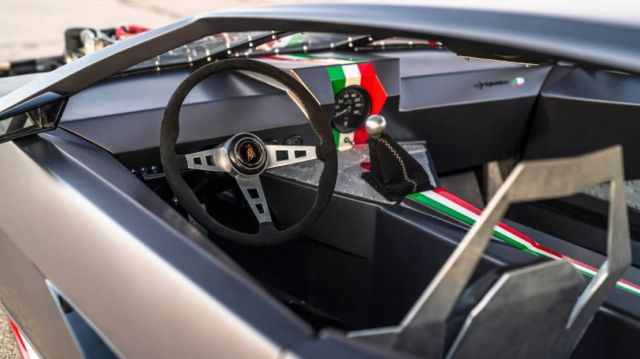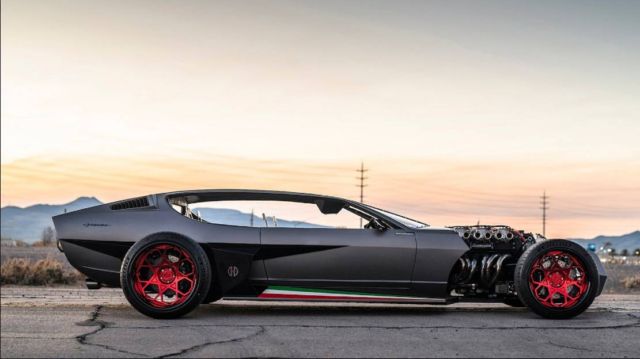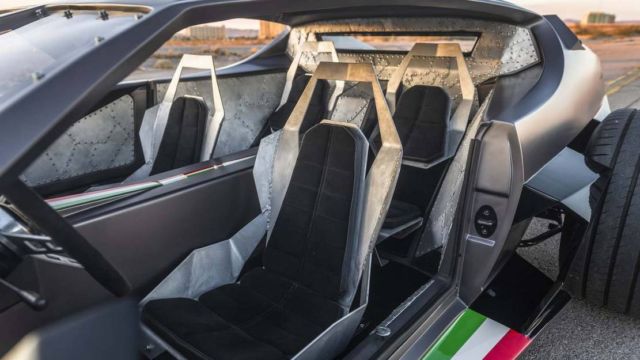 Images credit Mecum
source Mecum Auctions