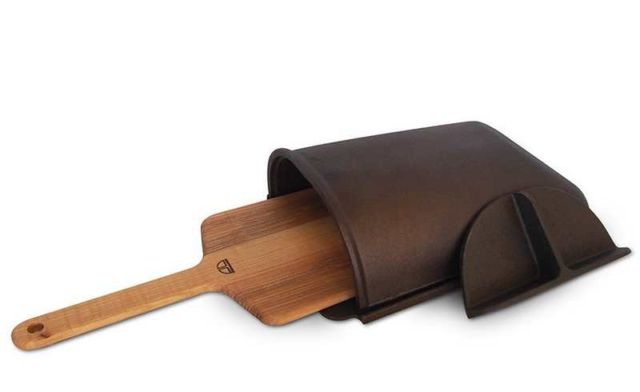 The Fourneau Bread Oven can help you make the most beautiful and most delicious loaf of bread at home.
The Fourneau Bread Oven by Strand Design, is a simple piece of bakeware that turns your home oven into a bread oven.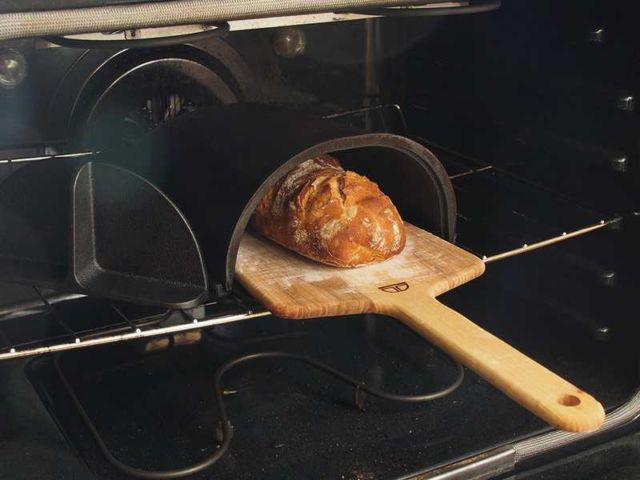 Each kit comes with the Fourneau, a solid maple peel, and our detailed instruction and recipe guide — everything you need to get started making your best bread ever.
Since it's designed to work with a bread peel, you simply slide your loaf in like the pros do. The days of tossing your bread into a scorching hot pot are over.
A step by step guide to making no-knead bread in The Fourneau Bread Oven. Patent Pending, Strand Design.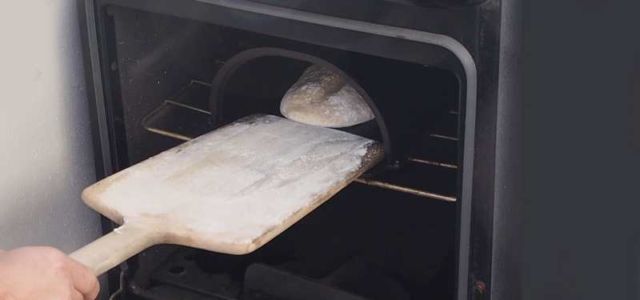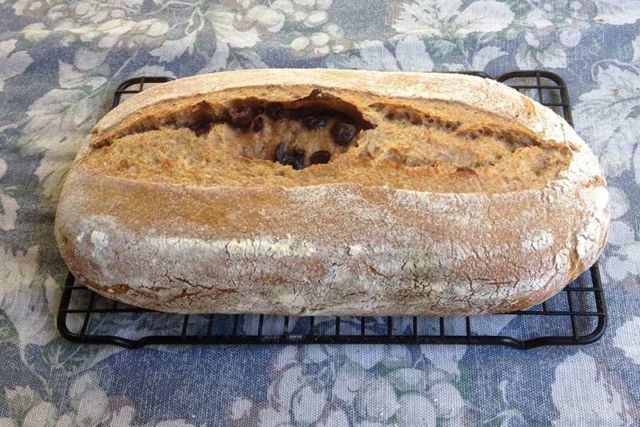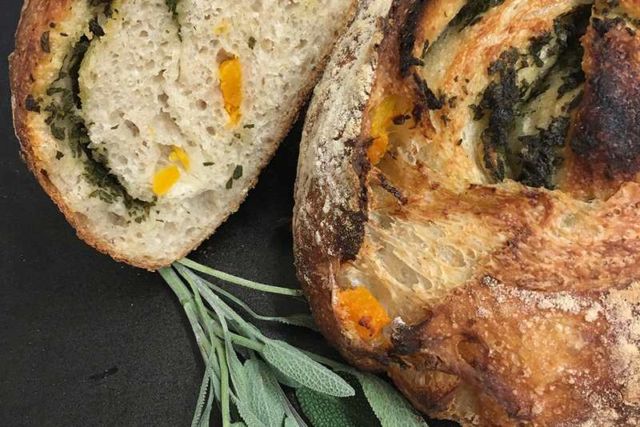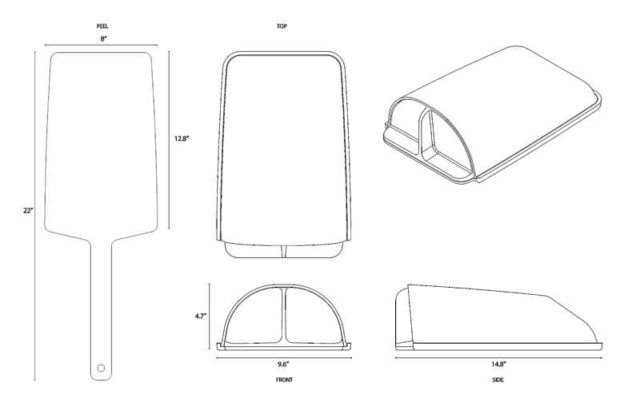 You can find it here.
source Fourneau Bread Oven