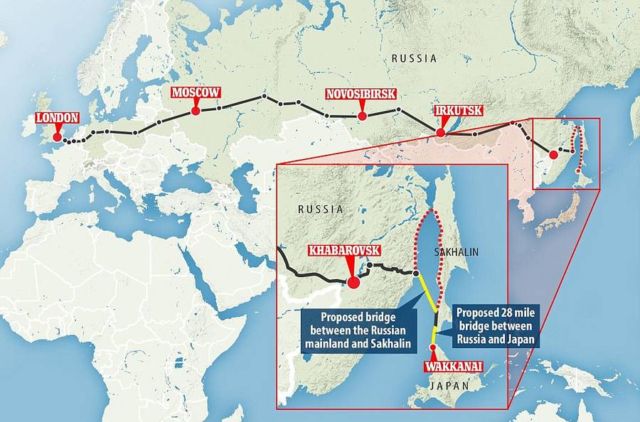 From London to Tokyo by train, a new 8,400 mile route project, by linking Trans-Siberian railway to Japan.
A Trans-Siberian railway project proposal by Russia and Japan is in the works, a rail line to link countries.
The 8,400 mile (13,500km) route project would involve constructing a 28-mile bridge, allowing trains to cross the East Sea.
Above, image credit Dailymail
The train line from London to Tokyo described as a 'bridge across history.'
Putin said in a speech at Russia's Eastern Economic Forum:
"The Far East offers a unique combination of opportunities and competitive advantages for the implementation of ambitious projects, including preferential tax treatment and streamlined administrative procedures, which are comparable to or even more comfortable than in the best development areas in Asia Pacific and the world."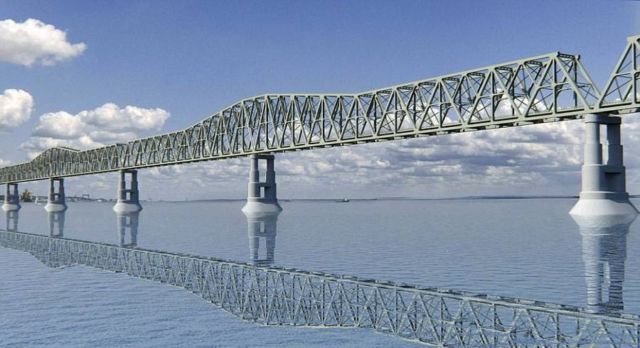 An artist's impression of the 28-mile bridge.  Credit Siberian Times
Russia's first vice-premier Igor Shuvalov, explained at the Siberian Times:
"We are seriously offering Japanese partners to consider the construction of a mixed road and railway passage from Hokkaido to southern part of Sakhalin."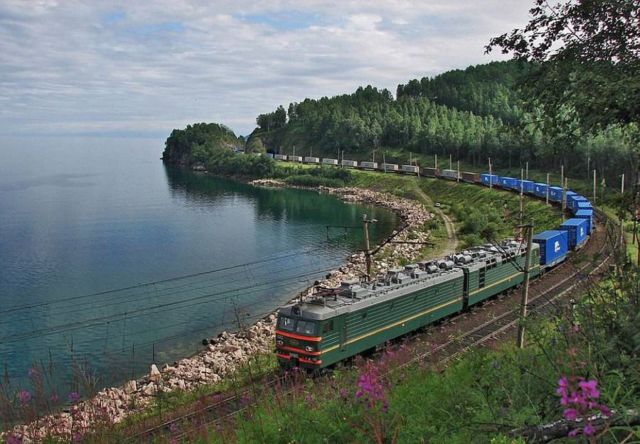 Siberian train. Credit Siberian Times
via dailymail