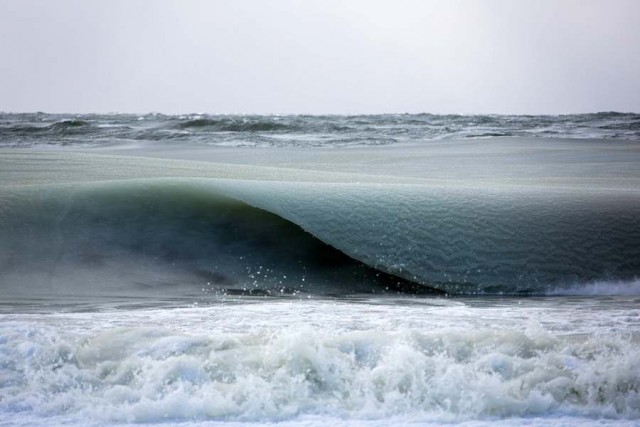 This rare phenomenon of nearly frozen waves, slowly roll off the coast of Nantucket, captured by surfer and photographer Jonathan Nimerfroh.
The waves appear "dense and move slowly." The frigid New England, off the coast of Massachusetts, temperatures clocked at -7.2°, or C19°F, have turned the sea with waves appearing dense and moving slowly.
Jonathan Nimerfroh, said:
"The harbor to the main land is frozen solid. No boats running. The day after I took these, it actually froze up the shoreline for 200 yards out."
Thank you Ersi!
via thisiscolossal