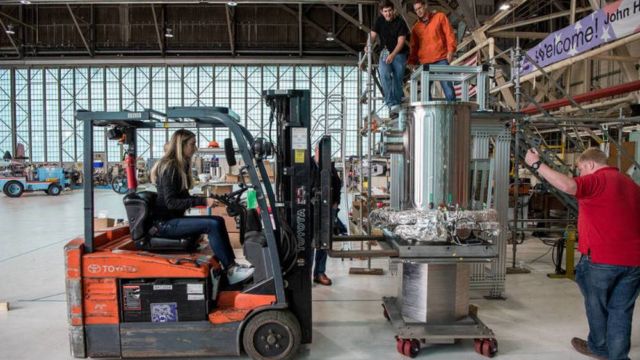 NASA just completed full-power tests of Kilopower compact size nuclear reactor, a device designed to power bases on Mars or the Moon.
NASA and the Department of Energy's National Nuclear Security Administration (NNSA) have successfully demonstrated a new nuclear reactor power system that could enable long-duration crewed missions to the Moon, Mars and destinations beyond.
Above, Kilopower reactor, image credit NASA.
NASA announced the results of the demonstration, called the Kilopower Reactor Using Stirling Technology (KRUSTY) experiment, during a news conference Wednesday at its Glenn Research Center in Cleveland. The Kilopower experimentwas conducted at the NNSA's Nevada National Security Site from November 2017 through March.
"Safe, efficient and plentiful energy will be the key to future robotic and human exploration," said Jim Reuter, NASA's acting associate administrator for the Space Technology Mission Directorate (STMD) in Washington. "I expect the Kilopower project to be an essential part of lunar and Mars power architectures as they evolve."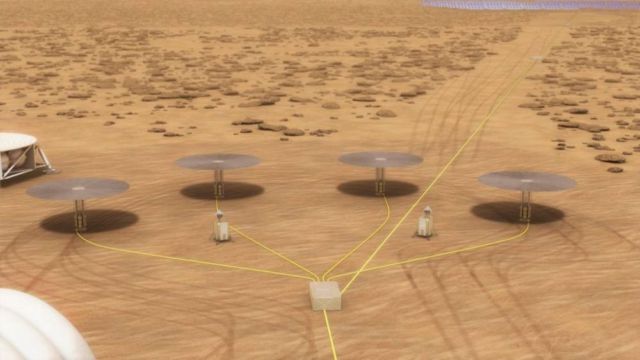 Image credit NASA
The Kilopower project is a near-term technology effort to develop preliminary concepts and technologies that could be used for an affordable fission nuclear power system to enable long-duration stays on planetary surfaces.
The principal goal of the project is to sufficiently develop and test nuclear power system technologies by 2018 so fission power can be a viable option for NASA decision makers to consider when making their informed selection of exploration surface systems.
source NASA