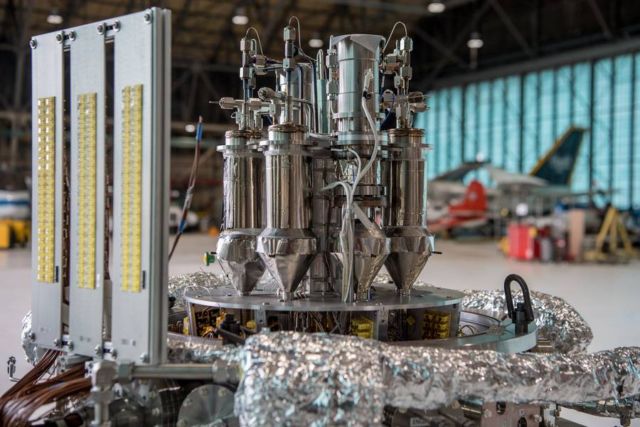 NASA is testing a mini nuclear reactor to power a habitat on Mars and other planetary bodies.
When we imagine sending humans long-term to live on the surface of Mars, the moon, or other planetary bodies in the not-so-distant future, one of the primary questions is: How will we provide the colonists with power?
Kilopower is a small nuclear reactor being designed at Los Alamos National Laboratory in conjunction with NASA that it hopes will one day be the answer to that question.
This compact space fission power system could provide up to 10 kilowatts of electrical power — enough to run two average households — continuously for at least ten years.
Four Kilopower units would provide enough power to establish an outpost.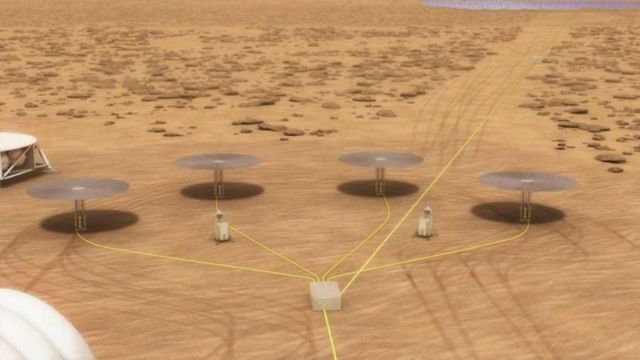 A mockup of Martian base with nuclear reactors.  Image credit NASA
source NASA