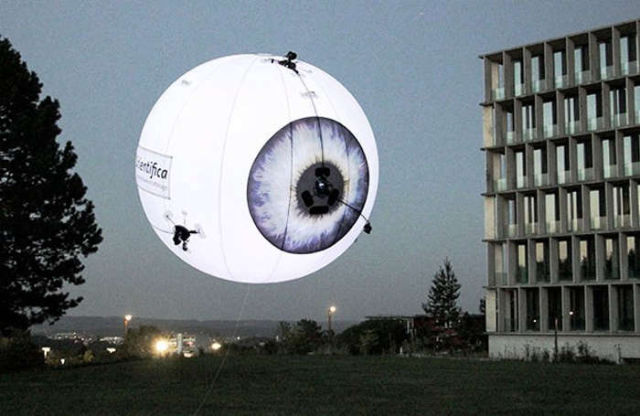 Skye is a unique spherical creation powered by drones, offering new horizons in aerial entertainment.   Watch it in the video…
Skye by Aerotain offers fun, interactive flying solutions and coverage of brands and products.
Lifted by helium and powered by electrical motors which are merely used for movements, Skye is like an eye in the sky.
Our modular platform allows various designs and is perceived more organically, contrary to most robots. This allows it to be smoothly implemented into various event settings.

We cover the whole process from idea to execution. At the event, an experienced pilot is assuring a high level of customer satisfaction and can precisely address your individual requests.
Safety features enables it to fly over crowded places and closely approach people.
Skye can carry heavy cameras for live streams and aerial cinematography.
via ubergizmo