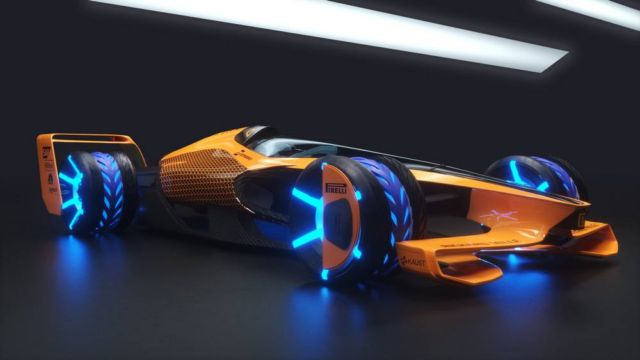 Grand Prix racing meets the age of advanced technology, with 500 km/h inductively charged, electric racing machines.
McLaren Applied Technologies sets out the ultimate vision for Grand Prix racing three decades from now. The year is 2050, the Formula 1 World Championship is celebrating its centenary, and technologies such as artificial intelligence (AI), autonomy, electrification and mixed reality will have become commonplace in society.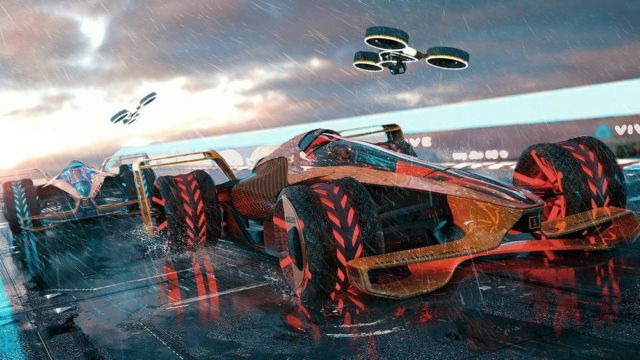 Our pursuit of the possible started with an extensive research process into the needs and wants of the sport's most important stakeholders – the fans – and called upon our experts in powertrain, aerodynamics, design, materials technology, data science and human performance to create a blueprint for Grand Prix racing.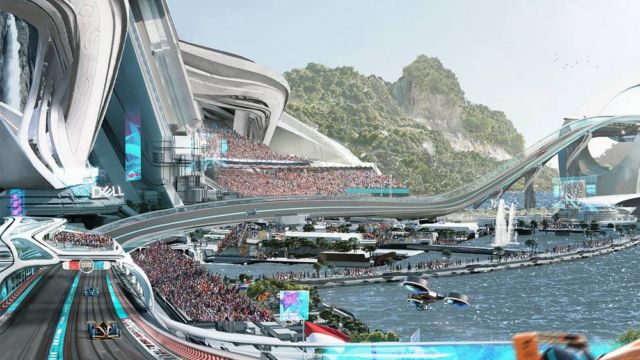 "Give teams the opportunity to really push the boundaries of active aero as part of their natural car development, and suddenly you have the adoption of a technology that has the possibility to dynamically alter the outcome of a race in an authentic way as drivers battle it out," says Rodi Basso, Motorsport Director at McLaren Applied Technologies.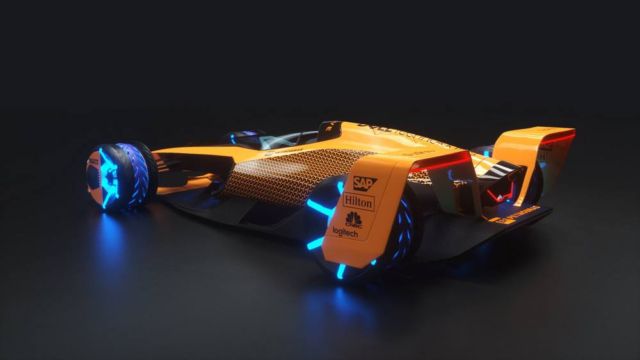 Taking inspiration from nature, the MCLE features sidepods that expand and contract like the gills of a great white shark. They turn it into a 500 km/h bullet on the straights, but expand as the car enters braking zones and corners to provide stability and control.
There's also less aerodynamic paraphernalia attached to the upper bodywork of our 2050 concept car, with more downforce generated by an intricately sculpted floor and diffuser, which pulls the car in tight to the ground.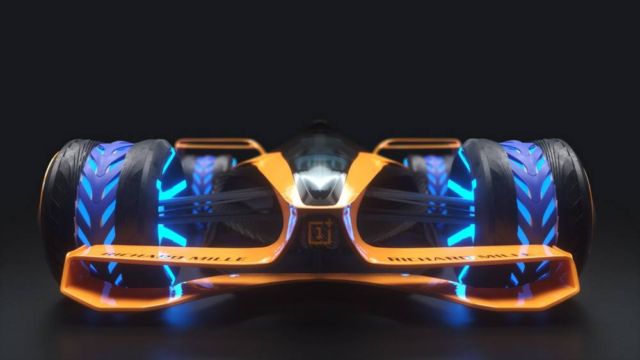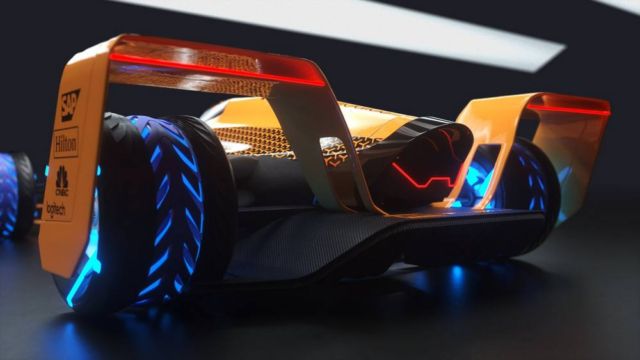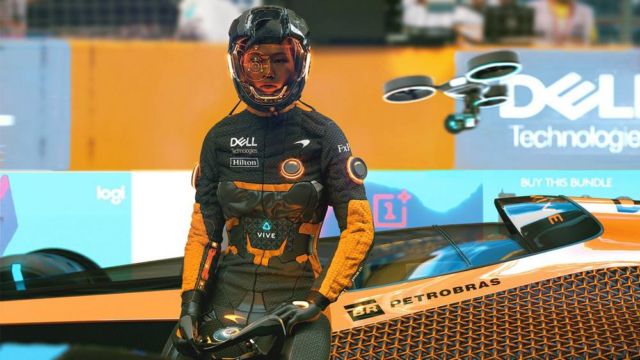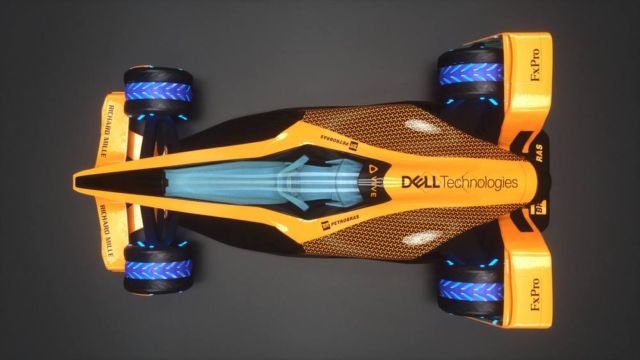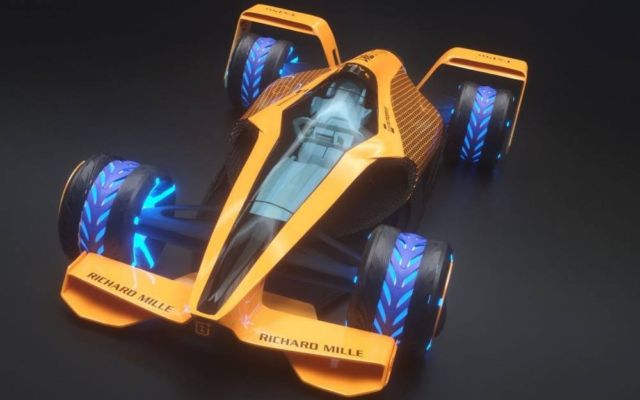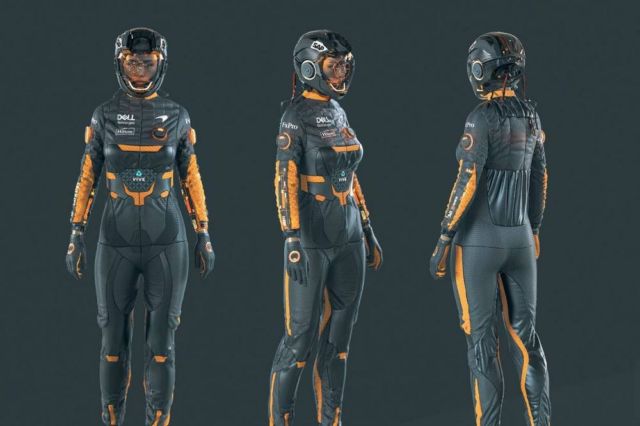 source McLaren