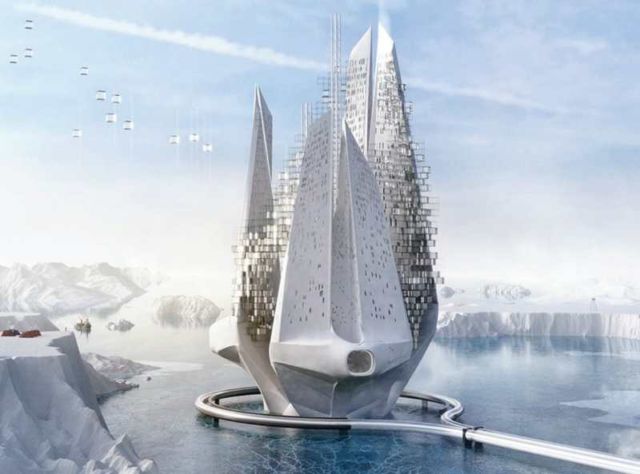 Futuristic floating skyscraper to reverse the phenomenon of climate change.
Heal-Berg, floating skyscraper designed by Luca Beltrame, Saba Nabavi Tafreshi, Italy, Austria, to reverse climate change.
The Heal-Berg proposal, was recently awarded an honorable mention in the 2017 Evolo Skyscraper Competition.
Our vision for Heal-Berg is to create independent complexes (in terms of energy and mobility), designed to cease, heal and reverse the process of climate change and its impacts on the earth. We went on a mission to collect some of the most recent innovative technology breakthroughs from all around the world, and combine them as elements of a greater embodiment operating as a whole to achieve a goal, survival. Our technologies are mainly functioning in four criteria, and have been proven possible in practice.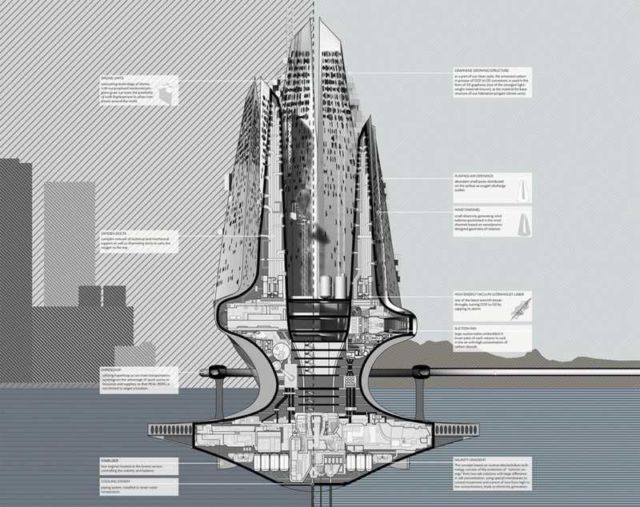 via inhabitat