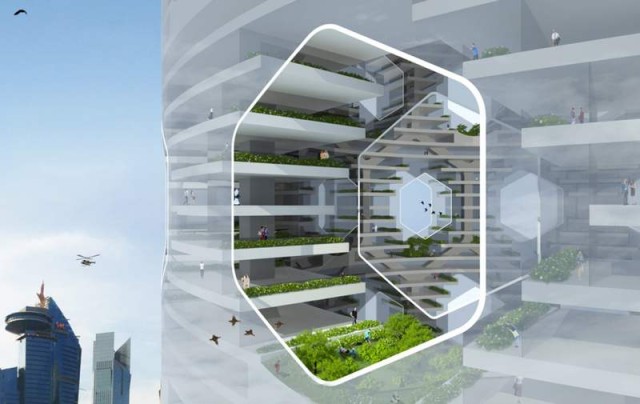 Vertical City ambitious project for the Middle East, a huge futuristic skyscraper reachable via water, land, or air.
A proposal for a giant vertical city-building settled in the water, unveiled by Italian architecture firm Luca Curci.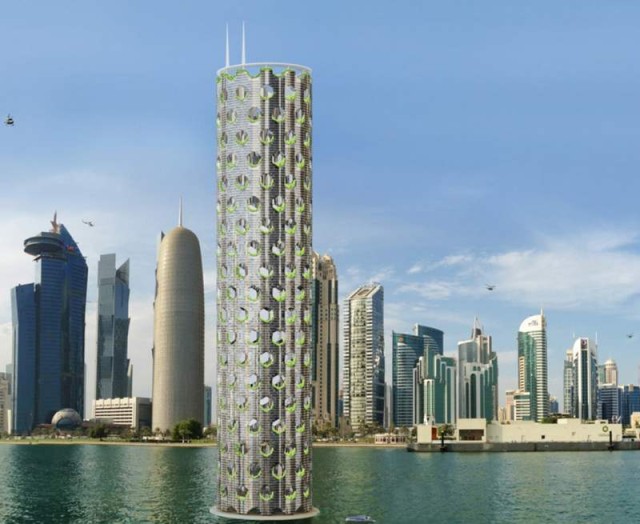 The architect explains:
The project combines sustainability with population density and it aims to build up a zero-energy city-building. Starting from the analyses of the contemporary skyscraper, conceived as a compact element, smooth and alienated from the surrounding space, the project has re-interpreted it in an opened structure, equipped with green areas on each level, natural light and ventilation. This new interpretation allows its residents to get into an healthier life-style, in connection with natural elements, re-thinking the traditional concept of community and society.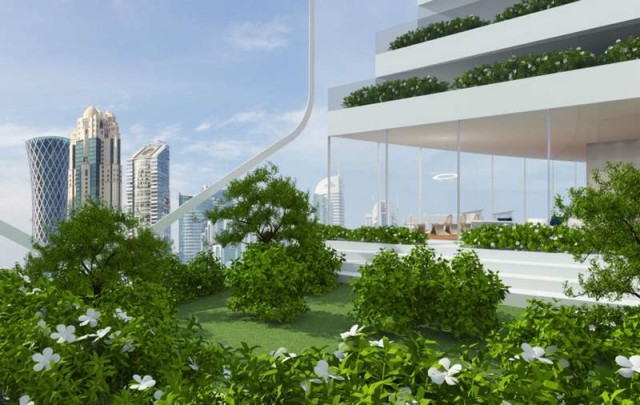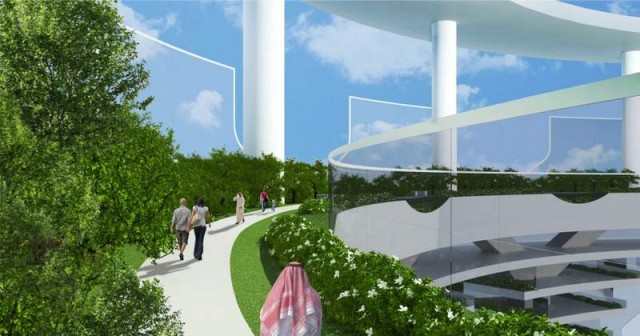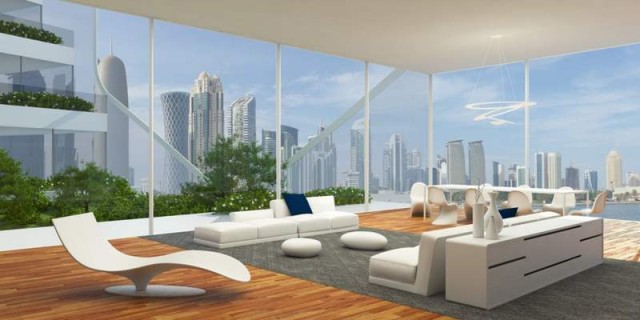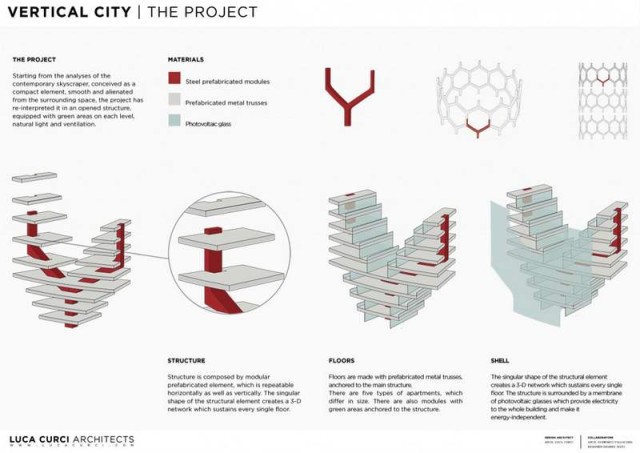 source Luca Curci Architects