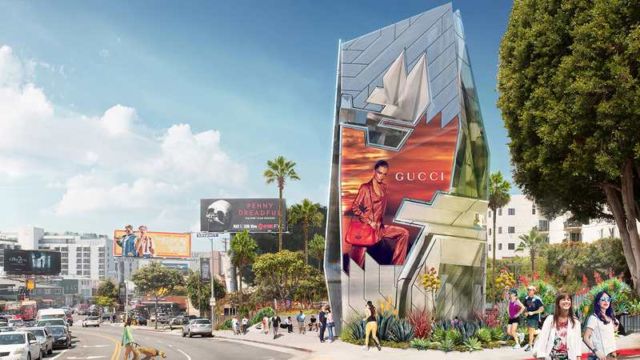 Giant digital billboard to be installed in Hollywood, like in sci-fi movie, as a pilot project for a city-owned plaza.
Tom Wiscombe Architecture's billboard concept, chosen by the city council for West Hollywood, will be installed on Sunset Boulevard.
The three-sided vertical structure, named West Hollywood Belltower, will display advertising content.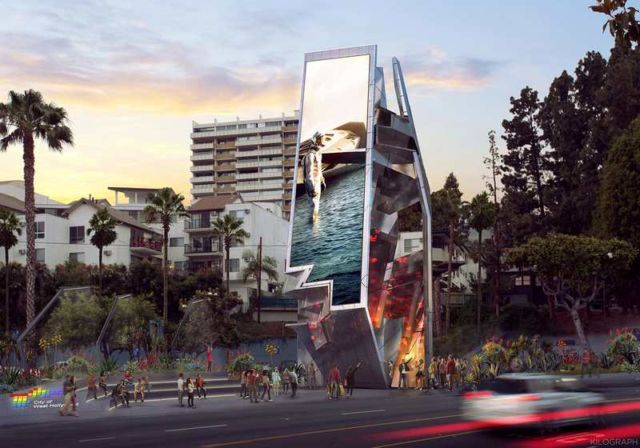 Tom Wiscombe Architecture, explains:
"Sunset Boulevard has played a distinct role in the evolution of the billboard, particularly in the 1960s and 1970s, with edgy content, protruding elements, and promotional appearances by music stars. Our proposal aims to build on this legacy in a contemporary way."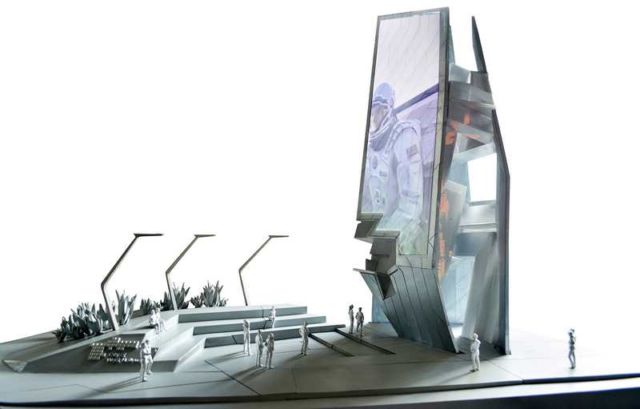 via dezeen