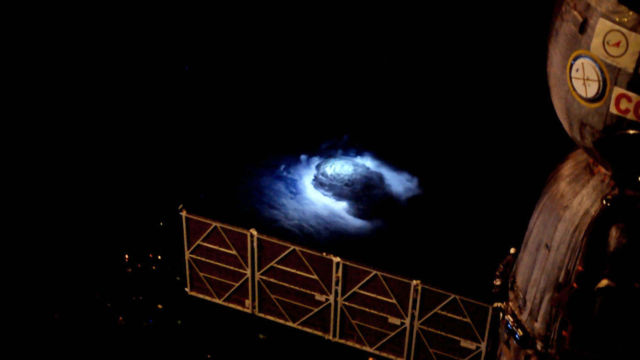 Astronaut Andreas Mogensen captures in this video gigantic lightning from the International Space Station…
For years, their existence has been debated: elusive electrical discharges in the upper atmosphere that sport names such as red sprites, blue jets, pixies and elves. Reported by pilots, they are difficult to study as they occur above thunderstorms.
ESA astronaut Andreas Mogensen during his mission on the International Space Station in 2015 was asked to take pictures over thunderstorms with the most sensitive camera on the orbiting outpost to look for these brief features.
Denmark's National Space Institute has now published the results, confirming many kilometre-wide blue flashes around 18 km altitude, including a pulsating blue jet reaching 40 km. A video recorded by Andreas as he flew over the Bay of Bengal at 28 800 km/h on the Station shows the electrical phenomena clearly – a first of its kind.
Source: ESA