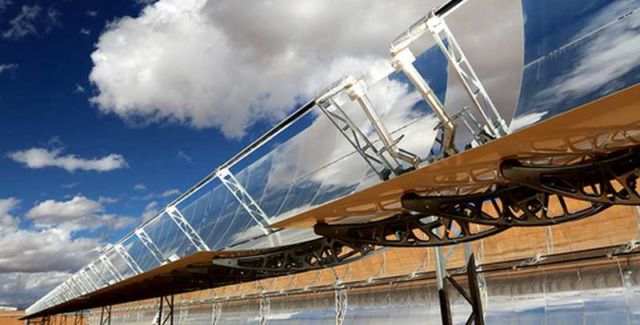 A gigantic solar farm in a Moroccan desert, in Africa, could be powering Europe.
The Noor Ouarzazate Solar Complex is developing a solar farm in Morocco, spanning the distance of 200 football fields.
Scheduled to start commercial operations in 2017 and 2018, the Noor II and Noor III, will generate for Morocco by 2020, the 14% of its energy from solar power.
As the 60% of the project's budget is contributed by the European Union, Morocco also hopes that it will export energy to Europe.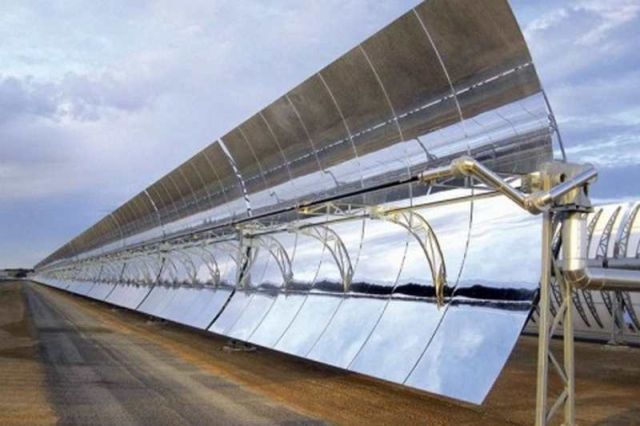 "The Noor II and Noor III plants combined will help offset 533,000t of CO2 emissions a year."
The solar complex NOOR Ouarzazate is the first mega-solar project launched by Masen. Covering an area of 3,000 hectares, it will house a total capacity of 580 MW by 2018.
NOOR Ouarzazate I is the first realization of the NOOR Ouarzazate complex. This project, with a capacity of up to 160 MW, uses thermal-solar technology (CSP) with Cylindro-Parabolic sensors with an expected thermal storage capacity of 3 hours at full power. NOORo I is developed on an area of approximately 450 hectares.




Images credit NOOR
via futurism
source Noorouarzazate