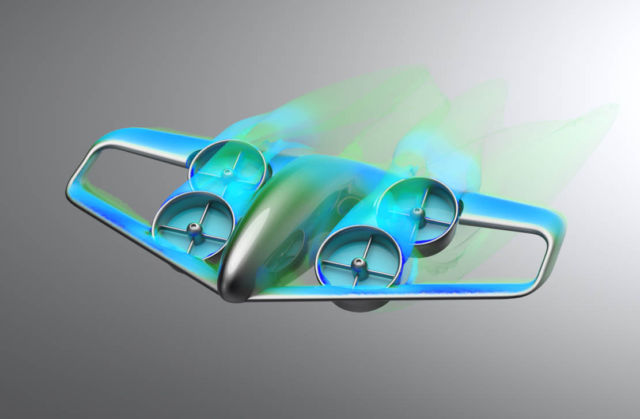 GKN Aerospace is developing eVTOL Skybus capable to transport 30 to 50 passengers.
GKN Aerospace is helping develop the next generation of sustainable technology through three ground-breaking collaborative programmes as part of the Future Flight Challenge. GKN Aerospace will take a leading role in the programmes, delivering them from its new £32M Global Technology Centre in Bristol.
The Future Flight Challenge is a four year, £125m ISCF programme from UK Research and Innovation to develop more sustainable aviation solutions.
Skybus explores a novel transport network, based on large electric Vertical Take-Off & Landing (eVTOL) vehicles capable of carrying between 30-50 passengers each, taking the "Park and Ride" concept into the air for mass transit over extremely congested routes thus eliminating the 2-Dimensional constraints of current surface transport modes including cars, trains and buses.
This will not only offer direct benefits in reduced travel time at affordable fares but also reduce the congestion on current ground transport vehicles thus reducing overall travel time for all passengers traveling on these routes regardless of their chosen mode of transport.
Skybus is led by GKN Aerospace with the following partners: Swanson Aviation Consultancy, Pascall+Watson and Connected Places Catapult.
source GKN Aerospace