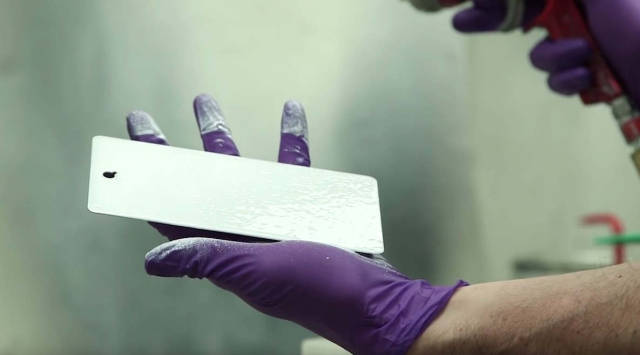 A new paint made from glass, reflects the Sun to cool down your car and home.   Take a look at the video…
Sunlight can heats up metal slides and bleachers until they're too hot to use.
Scientists have developed a new environmentally friendly paint out of glass, that bounces sunlight off metal surfaces, keeping them cool and durable.
The team from the Johns Hopkins Applied Physics Laboratory will describe their approach, in one of more than 9,000 presentations at the 250th National Meeting & Exposition of the American Chemical Society (ACS), the world's largest scientific society.
Jason J. Benkoski, Ph.D., said:
"Most paints you use on your car or house are based on polymers, which degrade in the ultraviolet light rays of the sun. So over time you'll have chalking and yellowing. Polymers also tend to give off volatile organic compounds, which can harm the environment. That's why I wanted to move away from traditional polymer coatings to inorganic glass ones."
Glass, which is made out of silica, would be an ideal coating. It's hard, durable and has the right optical properties. But it's very brittle.